---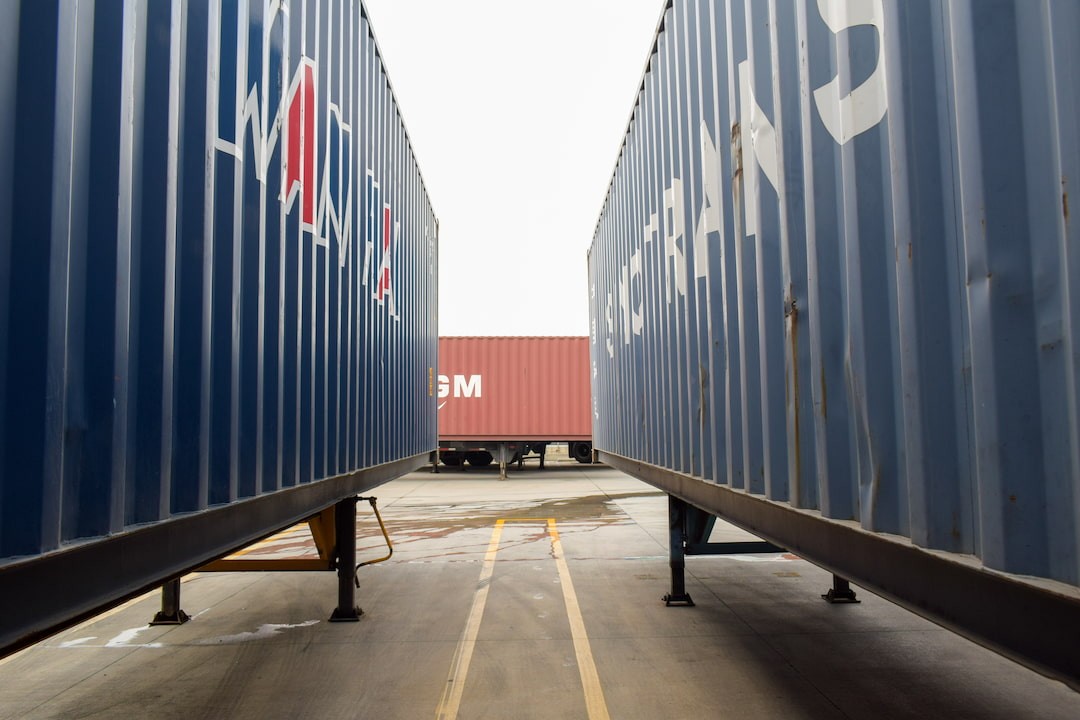 Despite upward trends in container levels in Shanghai, experts are cautioning against too much optimism, citing the many factors that can affect container availability.
However, the optimistic response is no surprise considering that the worldwide shipping container shortage has contributed to skyrocketing ocean freight rates, blanked sailings, and delayed cargo. Nearly everyone in the industry is looking forward to when balance is restored to the container levels.
The misplaced containers, however, are not the only thing plaguing the global supply chain. The overrun ports, labor shortage, and unceasing consumer demand have all taxed both logistics personnel and supply chains across the world.
The question on many people's mind now is when will it let up? Let's take a look.
How did we get here?
At the outset of the pandemic in China, a shortage of labour and dwindling demand resulted in many idle containers. This seeming surplus of equipment gave carriers a sense of security and removed much of the urgency to place orders to container factories.
Unfortunately, containers don't last forever, and 6-8% are taken out of commission every year. So, in the second half of the year when consumer spending on goods jumped, the container ships had even less equipment than they started the year with.
The resulting reduced amount of containers compounded with an ecommerce boom, a labor force affected by COVID-19, and a record year in the US for imports, led to constrained ports, delayed shipments, and massive rises in rates.
While many had hoped that the conclusion of the holiday season and the slowdown surrounding Chinese New Year would result in a much needed break in volume for the ports to clear and containers to return to where they are needed most, that respite has yet to hit.
Instead of the slowdown many had anticipated, January and now February continue to see record volumes. On the sea, container volumes in the Asia-U.S. trans pacific lane have hit their limit, Freight Waves reported late January. Sailings are being blanked because there are no ships to carry the goods.
Where are the ships? Well, many of them are in the San Pedro Bay waiting to berth. In fact, there have consistently been at least 30 ships waiting to berth outside the twin ports of Southern California, the ports of Long Beach and Los Angeles.
Additionally, as previously reported by Freight Right, rising cases of COVID-19 have incapacitated much of the work force and the labor shortage continues to exacerbate the existing issues.
Clearly, the pressure is not off yet. But, when will it begin to let up?
What the next few weeks could look like.
The Container Availability Index shows, for the first time in months, a positive trend in containers in Shanghai. This, at least on the outset, looks like good news. Shanghai is considered a bellwether for the industry, however, increased availability in one port doesn't necessarily mean that access is equally distributed among carriers. Moreover, if this will flow out to other ports.
It is possible that this slight uptick in containers is the result of reduced movement of goods in Asia due to Chinese New Year. However, it is likely that demand will pick up again and continue to be strong through April. However, the index is encouraging in that it could demonstrate that strong movements by carriers to correct the balance of containers may be working.
Distribution of containers, however, is not the only issue the industry is contending with. The high volume of goods waiting to be moved and the massive backlog in the ports don't seem to be changing anytime soon.
In fact, according to an article by Freight Waves, some U.S. importers are still waiting on inventory that was originally ordered for Christmas and many experts are predicting that this same kind of impact will be felt for Spring's major holiday, Easter.
One of the main contributing factors to this prediction is the health crisis in the ports. With more than 800 Southern Californian dockworkers out due to COVID-19 the bottleneck at the ports can not be cleared until they are properly staffed.
U.S. port and terminal operators continue to request that the maritime industry receive relief, both financial and medical in the way of vaccinations, but it is unclear whether the Biden administration will fulfill this request.
So can we definitively say when the supply chain will calm down? Not really. However, there are some promising signs and it looks like we can begin to look optimistically at the spring for things to balance out. Then again, there's never been a year quite like this.
In the meantime, plan ahead, be flexible, and partner with experts. Now is not the time to risk going it alone. Let Freight Right's expert team of logisticians help get your freight to its destination on time.
For more updates follow @freigthright on Twitter.
---
More News