---
What is Chinese New Year?
Chinese New Year, abbreviated CNY, is the annual 15-day festival in China and Chinese communities around the world. Also known as Lunar New Year or Spring Festival, this celebration kicks off with the new moon that occurs between January 21 and February 20. This year, the festivities last from Chinese New Year's Eve, on February 11th, to the Lantern Festival, on February 26th.
As one of the most important calendar holidays in China, the public holiday results in seven days off of work for employees and many workers travel long distances to visit family. Though most employees only have a week's vacation, celebrations can last over two weeks.
As a result, factories in China can be shut down for at least 14 days, causing a significant slowdown in production and shipping volumes. Additionally, many factory workers take advantage of the holiday to look into finding work closer to home or with better pay, resulting in factories being understaffed or needing to train new employees, leading to delays and possible reductions in quality.
Shippers, then, who expect goods from Chinese factories usually plan their inventory around factory shutdowns as well as other CNY related delays and changes to avoid running out of stock.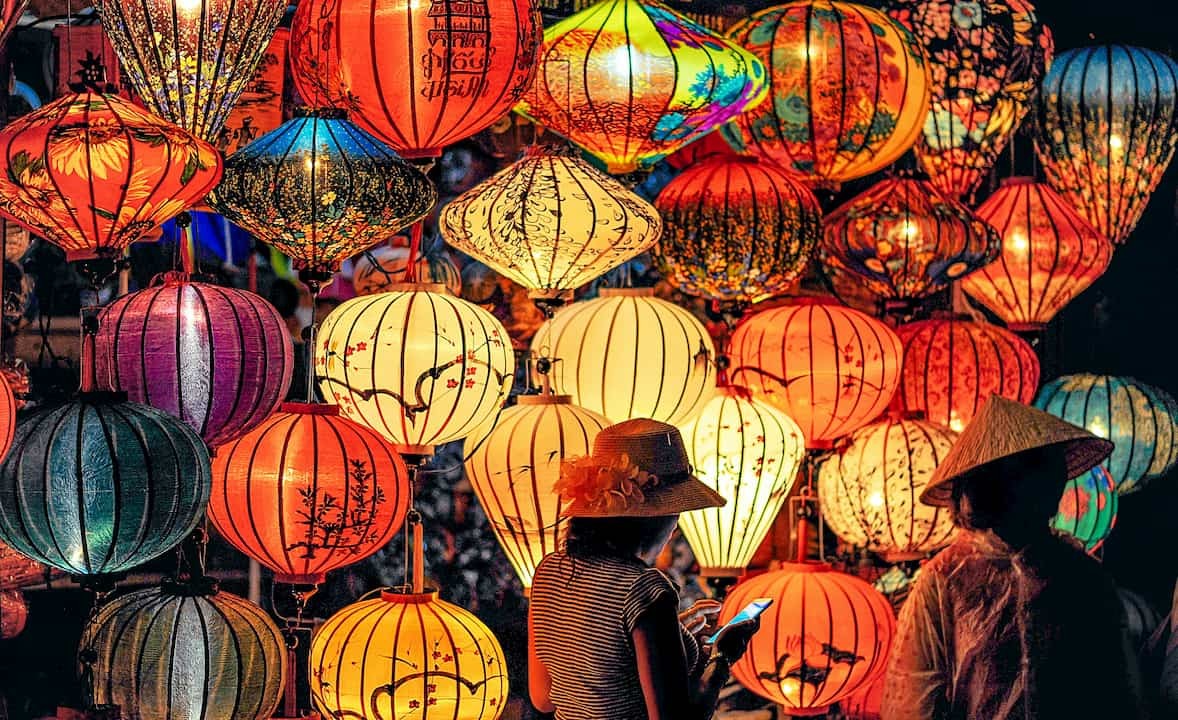 While the strategy for most shippers is staying ahead of the inventory needs by overstocking before CNY, this year, as expected, will not follow the regular patterns.
What makes CNY different this year?
Historically, carriers temporarily "blank" sailings during CNY in response to plunging volumes. Likewise, importers bring cargo forward before the holiday. The result is a very quiet month on the seas. This year, however, has already begun to veer from the usual path.
According to Freight Waves, carriers appear almost certain to blank only a fraction of their usual voyages. So far this year only 2.1% of Asia-West Coast service has been canceled, as opposed to the standard 20.4% and the Asia-East Coast has been reduced by 3.6% rather than the average of 19.2%.
Where the 2020 CNY period of blank sailings was nearly doubled as a result of the Chinese COVID outbreak, 2021 appears to be shaping up to have virtually no significant changes. In fact, as of last week, carriers had announced only five blank sailings on the trans-Pacific and seven on the Asia-Europe route for the CNY period, in contrast to 73 last year and 67 in 2019.
With only six weeks left before the factories begin to shut down, it is highly unlikely that blank sailings this year will reach the average. For capacity reductions to be at all similar to previous years up to 50 blank sailings would need to be announced very soon, which appears unlikely.
What does this mean? Well, there is good and bad news.
Over the last year the freight industry has suffered an onslaught of changes, from some of the lowest volume months at the beginning of the pandemic to a record-breaking peak season. Currently, rates and volume on both air and ocean freight remain high. Ports across the U.S. continue to face congestion and suppliers in China face delays and high rates getting goods to sea.
For suppliers on the Asia side, a reduction in CNY cancellations will allow for extra capacity to clear the cargo jams and help suppliers to come back from CNY celebrations to a more regulated supply situation.
Additionally, it is possible that carriers will use the lull in volume to move empty containers and relieve the container imbalance that has been wreaking havoc on supply chains, truckers, shippers, and carriers.
However, for west coast ports like Los Angeles and Long Beach, the sustained container ship volume means that these overloaded ports will not have the chance to catch up after an intense holiday season. As of Monday there was a queue of about 33 ships anchored in the San Pedro Bay and with no slow down in sight, the extremely high volume situation is likely to continue.
While the sustained volume is a positive for suppliers and the container balance, the negative effect on the ports will continue. Some experts are saying that overall, the lack of blank sailings is an ominous sign indicating that the supply and demand issue is worse than it seems.
What can you do to avoid slowdowns in your supply chain?
Plan ahead
The most important way to prepare for CNY related slowdowns is to plan ahead. Having enough product ordered, in production, and shipped before preparations for CNY begin is the best way to ensure your goods aren't subject to slowdowns. Make sure your goods are en route before the holiday to help balance inventory, but also avoid delays.
For extra security, have an abundance of your most popular inventory and anything that could potentially run out. If you sell or use seasonal goods that will be needed from February-April, make sure they are ordered ahead of time.
Use your resources
Most likely your supplier has a plan for CNY, find out what it is and plan accordingly. Build relationships with your suppliers to ensure that when capacity gets tight you are a preferred customer and your goods won't be cut.
Your freight forwarder should also have experience dealing with CNY and they can help you navigate limits at ports and help you find space if you need to ship when capacity is limited. Don't have a trustworthy freight forwarder? Reach out to our agents at Freight Right for smooth sailing through CNY.
Have a back up plan.
Find alternative suppliers. While other Asian countries celebrate the new year by taking off time, known of them shut down as completely as mainland China. Take this as an opportunity to diversify your supply chain and explore other supply options.
Don't let CNY take you by surprise, plan ahead. Better yet, take the stress out of your shipment by partnering with a knowledgeable freight forwarder. Get a quote today.
For updates and more freight related news follow @freightright on Twitter!
---
More News