---
While the Suez Canal incident captured the attention of the world, logistics issues are rarely at the forefront of national discussion. However, an article that ran in the New York Times at the end of last week shows how logisticians' concerns are becoming household concerns across America.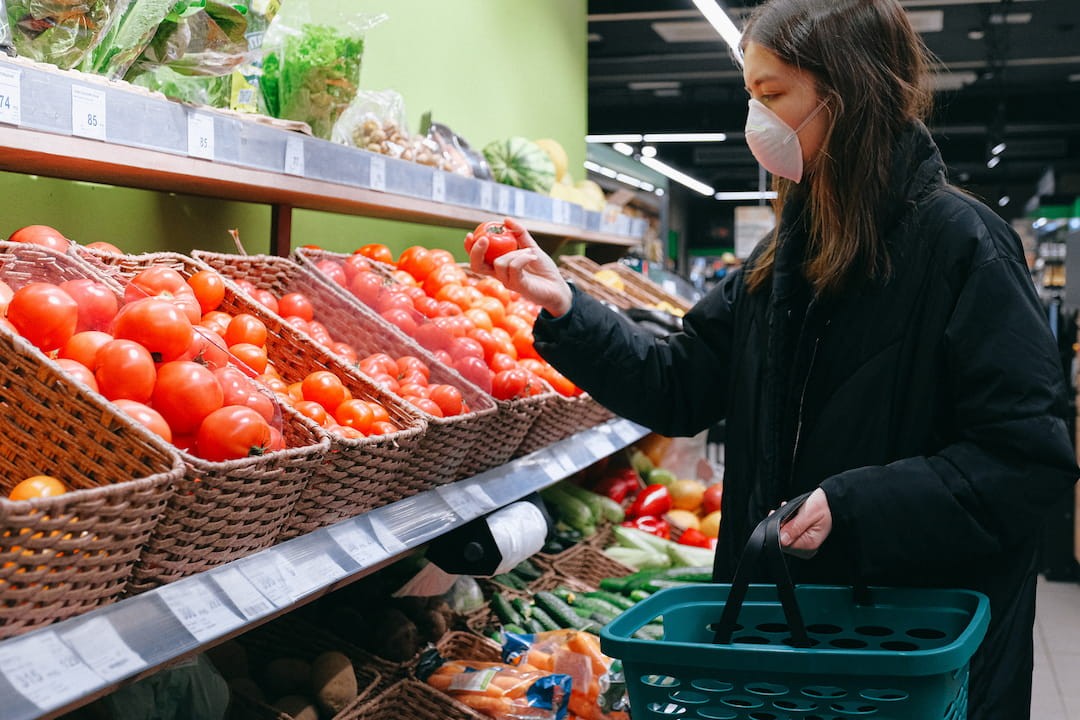 Why this shift? According to the article, everyday household items like diapers, cereal, and toilet paper are going to get more expensive. The New York times reports that companies Proctor & Gamble, Kimberly-Clark, and General Mills recently announced price increases and they cited the reason as "increased supply-chain and freight costs."
Before the pandemic, retailers were usually able to absorb an increase in cost from the supplier or in the supply chain. The confusion and chaos caused by COVID, however, changed that. With the massive shift in consumer spending habits and subsequent effect on everything from factories in China to ports in California, many retailers faced astronomical changes in demand.
Now that demand for goods like toilet paper has settled slightly, and there is less of a danger for businesses to be called out for price gouging, companies are setting out to balance the price-and-cost equation. This means that consumers can likely expect an increase in prices at big-box stores and grocery stores as retailers seek to offset items like inflation and profit expectations.
While there are varied and nuanced reasons behind the current consumer situation, this report from the New York Times identifies two crucial aspects: massive consumer demand for goods and a shortage of shipping containers. Unfortunately, it looks like both of those issues are expected to get worse in the near future, not better.
How do we get from not enough boxes in China to a rise in the price of diapers in the US?
Container crisis
In February of 2020 as a new virus spread out from the Wuhan province in China, many carriers blanked sailings as lockdowns closed factories and ports. This resulted in containers stranded across the world. So, when demand resumed in early summer of last year, there weren't enough containers to move goods from China to the rest of the world, particularly the US.
As demand surged on, and on, the container balance, rather than being corrected, became even more out of control as carriers deployed their largest ships to cater to the unexpected demand.
One of the biggest challenges to balancing the container network was the value of exports leaving China. The faster a boat could get back to origin to pick up full containers, the more profits the carrier could realize. This resulted in boats leaving behind empties at destination ports, leading to a net loss of containers coming back to Asia. The problem for shippers, then, for the last few months and now, is securing limited container space for their high demand goods.
Additionally, as with any time you have high demand and limited supply (in this case space), prices are going to rise and that is exactly what has happened across all trade lanes in the last nine months. In fact, current rates, according to the Freightos Balto Index, are as high as $8,053 per 40ft container and climbing, however some shippers have reported seeing rates as high as $15,000.
Ports, trucks, and rail: more cargo more problems
The supply chain issue, however, is not just on the ships. While carriers merely need to deploy larger ships to handle the increased volume of cargo, ports do not have the same luxury. The sudden boom in incoming cargo, particularly in the dual ports of Long Beach and Los Angeles in Southern California, quickly overloaded port capacity, as COVID restrictions minimized the workforce.
In the early months of 2021, when shipping would usually slow down for Chinese New Year, a record 60 ships were recorded to be anchored in the San Pedro Bay waiting to berth. Wait times were clocking in at over a week. However, there have been improvements over the last few months. The Maritime Expert reported, with some optimism, that the ship queue is down to only 23 and wait times are also dropping to between one and four days.
While the outlook is improved for ports across the US, the burden of the stressed supply chain has fallen hard onto trucking and rail transportation.
In a normal market, containers move quickly enough from port to truck or rail that they don't need to be grounded, however, trucks cannot get to the port fast enough. Therefore, containers are being grounded which slows the already molasses-like delivery process. In fact, on the East Coast, many drayage carriers are citing a 40% decrease in productivity from all of the wait times. Thus, trucks are working at almost 50% capacity, even though cargo is over double its usual volume.
Additionally, equipment shortage, of both trucks themselves and chassis continue to increase delays. In fact, chassis supply is becoming almost as tight as containers. On top of that, fewer new trucks are able to enter the market as a result of a semiconductor shortage.
So, between skyrocketing rates on the ocean, delays on the road or via rail, and a surcharge or fee for shippers right and left, the overall cost of a diaper or cereal for the retailer has increased immensely, and they are not going to swallow the cost anymore.
What about the future?
Logisticians' predictions about when the current market will calm down have been repeatedly pushed out since peak season last year. Today, the most conservative estimates say late 2021, however, most experts lean toward Q1 of 2022. Why so long? The short answer is that Americans are still aggressively spending money on goods.
Freight Waves reports that imports appear to be increasing, despite record highs. The main cause for this is restocking. According to this Freight Waves article, the Institute for Supply Management (ISM) Customers Inventories Index dropped to 28.4 for April, the lowest number since the index began in 1997. This index indicates just how low many retailers' inventories are, spearheading the continued import demand.
With almost all space for May completely sold out, the continued container imbalance, exacerbated by the fallout of the Ever Given accident, is extremely unlikely to right itself anytime soon. Shippers and consumers alike must brace for impact and prepare to weather the storm.
---
More News