---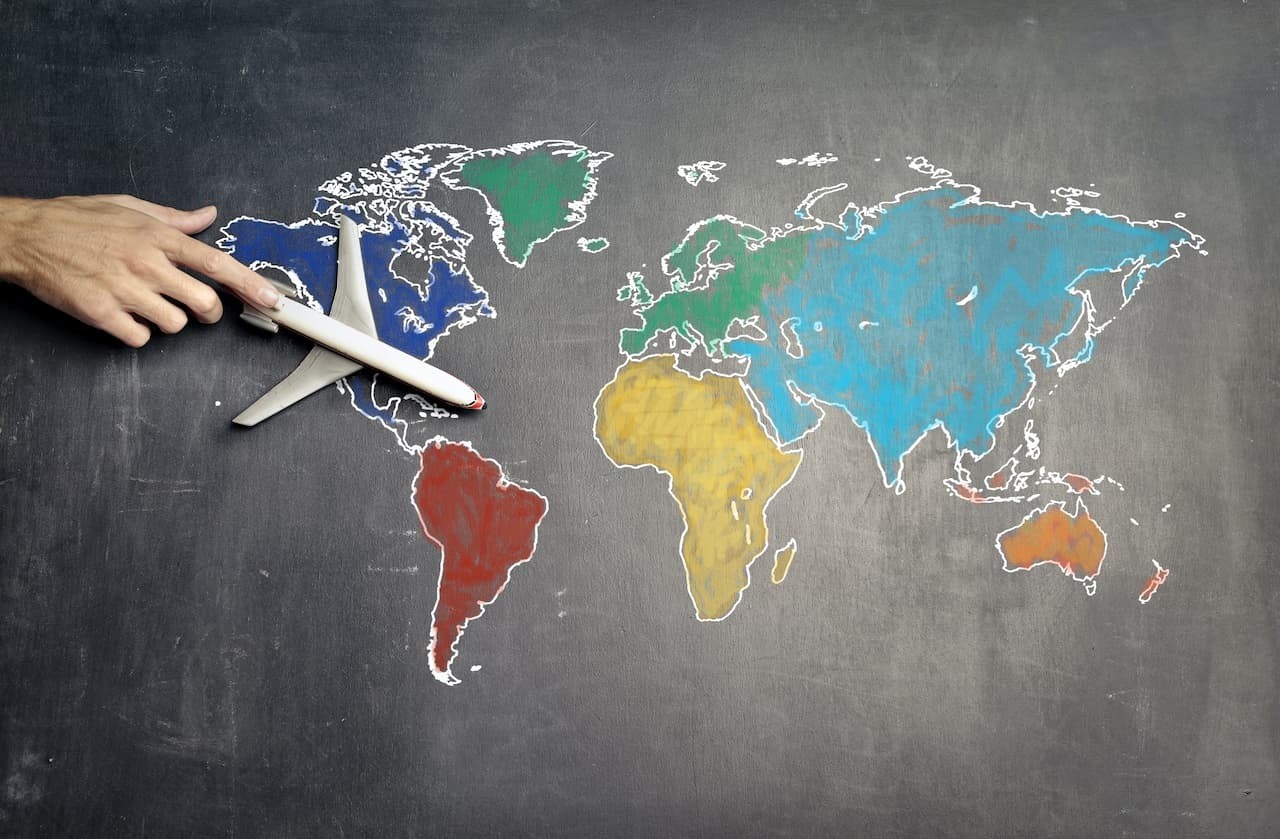 We are working with one of the most fascinatingly frustrating global freight markets in recent history. There are many never before seen factors at hand that make the current industry situation difficult to predict. We've tried to take some of the hard work of analyzing this for you by compiling our insights, by trade lane.
Ocean Freight Update
Asia to North America (Transpacific Eastbound)
Rates: General Rate Increases (GRI) for many major carriers are set to go into effect May 1.
Freightos Baltic Index (FBX) indicates rates have actually lowered about 3% from last week with an average rate of about $4,831 to ship a standard 40ft container to the West Coast. For the East Coast, rates are up 1%, averaging about $6,256 per standard 40ft.
Schedule Reliability: The spot market remains extremely volatile, delayed sailings and rolled cargo continue to be an issue.
Capacity: This entire market is booked early to capacity so we recommend booking in advance, at least 21 days before the cargo ready date (CRD). We also recommend looking into transloading options, as space is nearly impossible to to come by.
Ports: Congestion in the ports on the West Coast has improved slightly, however on the East Coast congestion from ships delayed by the Suez Canal incident continues. The biggest issue in the ports, however, is equipment shortages leading to long wait times as boxes wait for available chassis.
Notes: With almost every container on the water booked for May, market-rate levels are increasing on all lanes. Shippers are paying higher premiums for space to the East Coast and the Gulf pushing rates even higher. Additionally, extreme bottlenecks at rail yards are resulting in carriers rejecting bookings to inland locations. In many locations, including Memphis, Kansas City, and Chicago, there are too few chassis to move incoming containers from the yard.
Europe to North America (Transatlantic Westbound)
Rates: Increasing, with a GRI were implemented on April 15 and another expected for May 1. The FBX indicates a 3% rate increase with the average cost for a 40ft container at $3,403.
Schedule Reliability: Low. Already one blanked sailing with potential for more as well as schedule changes.
Capacity: We recommend booking at least 5 weeks in advance to the CRD to accommodate reduced capacity.
Ports: Port congestion continues as well as equipment shortages. Lower vessel capacity is making it hard to reposition empty containers.
Notes: With demand high, capacity low, and rates high we recommend early booking to secure space. Be flexible and hop on any opportunities if you want a chance at your goods being moved.
India to North America
Rates: Increasing with a GRI expected for May 1.
Schedule Reliability: Low.
Capacity: Extremely tight, though potentially loosening as goods are being rerouted out of Bangladesh and Sri Lanka. However, we recommend booking 15-20 days in advance of CRD.
Ports: Currently there are equipment shortages at the largest ports and shippers are sending shipments to smaller ports in hopes of finding equipment. While inventory is beginning to slightly ease, the current load of COVID cases in India may result in labor shortages and possible slow downs due to lockdown measures.
Notes:
We highly suggest booking at least two weeks in advance and looking into smaller alternatives for ports. If your goods are where there is enough equipment you have a better chance of an on time delivery.
North America to Asia
Rates: Increasing, with many carriers implementing a GRI on May 1. FBX reports rates are down 3% for the US West Coast to East Asia with the average cost of a 40ft container at $871. From the US East Coast to Asia, rates are up .2% with an average rate of $997.
Schedule Reliability: Low
Capacity: Tight, we recommend booking 14-21 days before CRD at port and rail ramp. Between voided sailings and empties being favored over exports, there is very little capacity from the port of LA. If you're cargo is going out of that port we recommend at least three weeks of lead time for bookings.
Ports: Congestion remains severe at US ports with additional issues from equipment shortages at most major ports and rail ramps. We recommended factoring in extra lead time for trucking as chassis are hard to come by.
Notes: With severe vessel congestion in US ports, equipment shortages, and rising rates we recommend budgeting in extra lead time on both sides as well as finance to cover the potential costs of delays.
North America to Europe
Rates: Steady. FBX reports a 3% drop with an average rate of $495
Schedule Reliability: Low for all services, as a result of equipment shortages and port congestion.
Capacity: Dwindling, capacity is being lost as ships struggle to make up time. We recommend advance booking of at least 3 weeks before the cargo ready date.
Ports: Congestion remains severe at US ports with additional issues from equipment shortages at most major ports and rail ramps. We recommended factoring in extra lead time for trucking as chassis are hard to come by.
Notes:While rates are remaining steady, port congestion in the US and North Europe is resulting in delays along this route. Plan ahead and book in advance.
Also, prepare for tight chassis availability by allowing for more lead time once your freight reaches the destination port and is ready to be trucked.
Air Freight Update
Asia: Airfreight market for all export trade lanes in Asia are beyond-peak levels with rates above some of the highest we've seen. Demand is outstripping flights and there is no availability until middle of May. These conditions are expected to continue through June.
Europe: Space from Europe to the US, particularly to the West Coast is constrained and demand is set to remain high as no capacity has been added to this market.
North America: With a continued lack of belly capacity in passenger flights space to Europe remains tight. For European destinations, expect 2-5 days of delay. West Coast gateways are the most backlogged, with East Coast and Midwest being more manageable. The West Coast, LA in particular, are dealing with backlogs of imports resulting in 3-6 days of delays for ground handling.
No meaningful capacity has been added and future capacity is contingent on E.U. travel regulations for the summer.
To Asia, space is filling quickly with dry good exports.
---
More News