---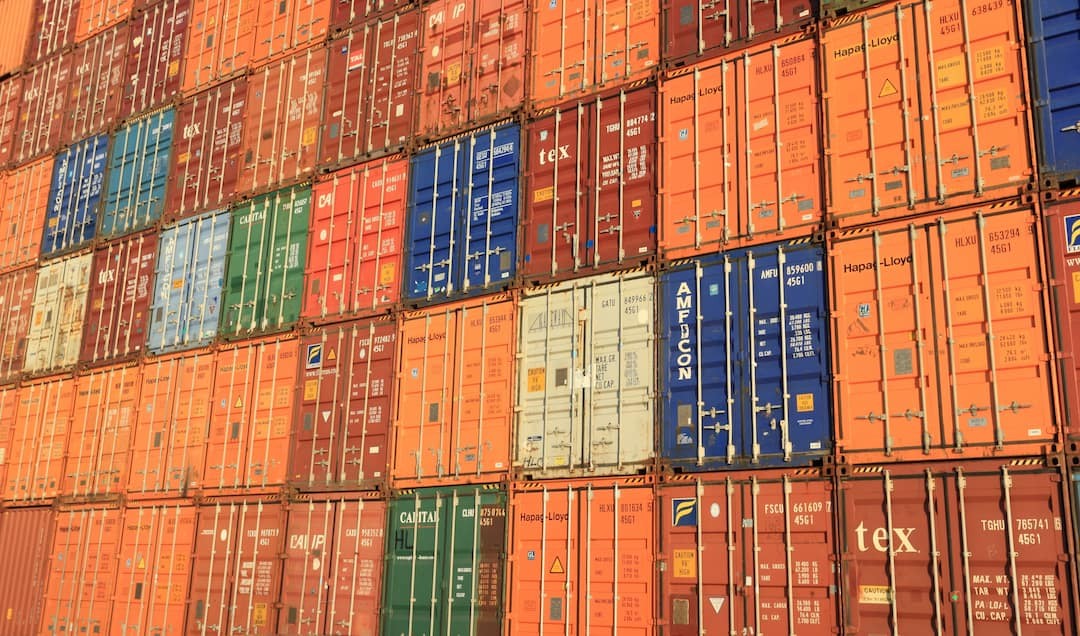 Effective June 15, Hapag-Lloyd will employ a General Rate Increase (GRI) of $3,000 for service from Asia to the US and Canada. This increase will raise already record-shattering rates and drive up climbing average costs for shipping on all lanes.
For some perspective, the Loadstar recently reported that one year ago the Shanghai Containerized Freight Index revealed that rates to the US west coast were at $1,686 per 40ft container. Today, only twelve months later, shippers report paying up to $14,000 for the exact same shipments.
Even though outlets like the Freightos Baltic Index (FBX) are reporting only a 9.5% ($5,516 per 40ft container) increase, once you factor in equipment and space guarantees shippers are paying at least twice that to secure space.
Despite the record high rates, by all accounts they will only continue to rise.
Freight Waves reports that the inbound container forecast for retail container imports has been raised once again to 26.9% year over year as opposed to the previous forecast of 23.3%. Moreover, predictions for April, May, and June indicate that more record-breaking months are on the way.
If demand continues to overwhelm supply, even more so than it already has, just how high can container rates go? From the looks of it, as high as shippers will pay.
The example of bulk shipping rates.
While these high rates are unprecedented in container shipping, similar instances are common in non-containerized shipping, like crude tanker, gas, and dry bulk markets, Freight Waves reports.Therefore the rate patterns of these markets can help illuminate some of the current unknowns in container shipping.
According to Freight Waves, spot rates for bulk commodity shipments can increase all the way to the point where the cost of freight is more than the shipper's profit margin. An example of this is in October of 2019: the owner of crude-tanker DHT's customers told them they would stop shipping until prices were low enough that it would be economically feasible to resume.
While this threshold is technically a possibility for the container industry there is a big difference between the two markets. With bulk commodity shipping the equations are simple because the value and quantity of the goods being shipped is accessible and consistent. If a ship is moving ore or coal or gas the carrier and the shipper knows the value and cost, so finding the profit margin is easy math.
With container shipping, however, the value and amount of goods varies dramatically. A container could be full of high value electronics or stuffed children's toys and they are each going to pay a similar price. For those shipper's with high margin products (small and light with high value), increased shipping costs won't impact their bottom line as much as those with products with a low profit margin.
Therefore, for some shippers, the current freight rates have already priced them out. However, because there are more shippers moving items with a higher profit margin, carriers won't be incentivized to lower rates because they lost a few customers. For this reason, container shipping cannot easily reach a point where the costs have scared away all the supply.
A shift in the pricing model.
Shippers, however, won't just roll over and take a hit to their profits. Retailers are increasingly moving costs to the customer. In fact, consumers are already seeing higher prices on staple goods like cereal and diapers.
As a result, if you apply the bulk commodity shipping equation to the container spot market in light of the fact that shippers are making up shipping costs through their customers, we see that theoretically there could be such an increase in demand that only those with margins will book freight. However, if lower margin imports are priced out, higher margin goods could come in and drive rates even higher.
With that in mind, what hope is there for shippers and, eventually, consumers?
What about regulators?
One hope that some shippers cling to is government regulators like the Federal Maritime Commission (FMC). However, according to an interview by the Port of Los Angeles authorities with FMC Chairman, Daniel Maffei, there is not much the commission can do.
Freight Waves reports that the commission can only intervene if the rates are unreasonable from a market perspective or if there is a lack of competition as a result of alliances. Maffei stated in the interview that this just is not the case in the current market.
As of right now, the commission is keeping an eye on the major carrier alliances, however, according to Maffei, they have not engaged in any policies that violate FMC regulations and are therefore not subject to any additional regulations.
On the China side, there was talk of regulations in Fall of 2020, however steady demand has discouraged any regulatory actions from Chinese authorities.
So, shippers are on their own as far as any government intervention. However, there are some options left. Tricks like consolidation, switching modes, and selecting ports of origin that have available equipment can help shippers secure space in the current market. If that is you, talk with one of our experts today.
For more information and daily news updates follow us on Twitter at @rightfreight!
---
More News