---
Freight Right representatives have been present at this annual event for four years in a row, to educate and enrich customers about their freight-forwarding options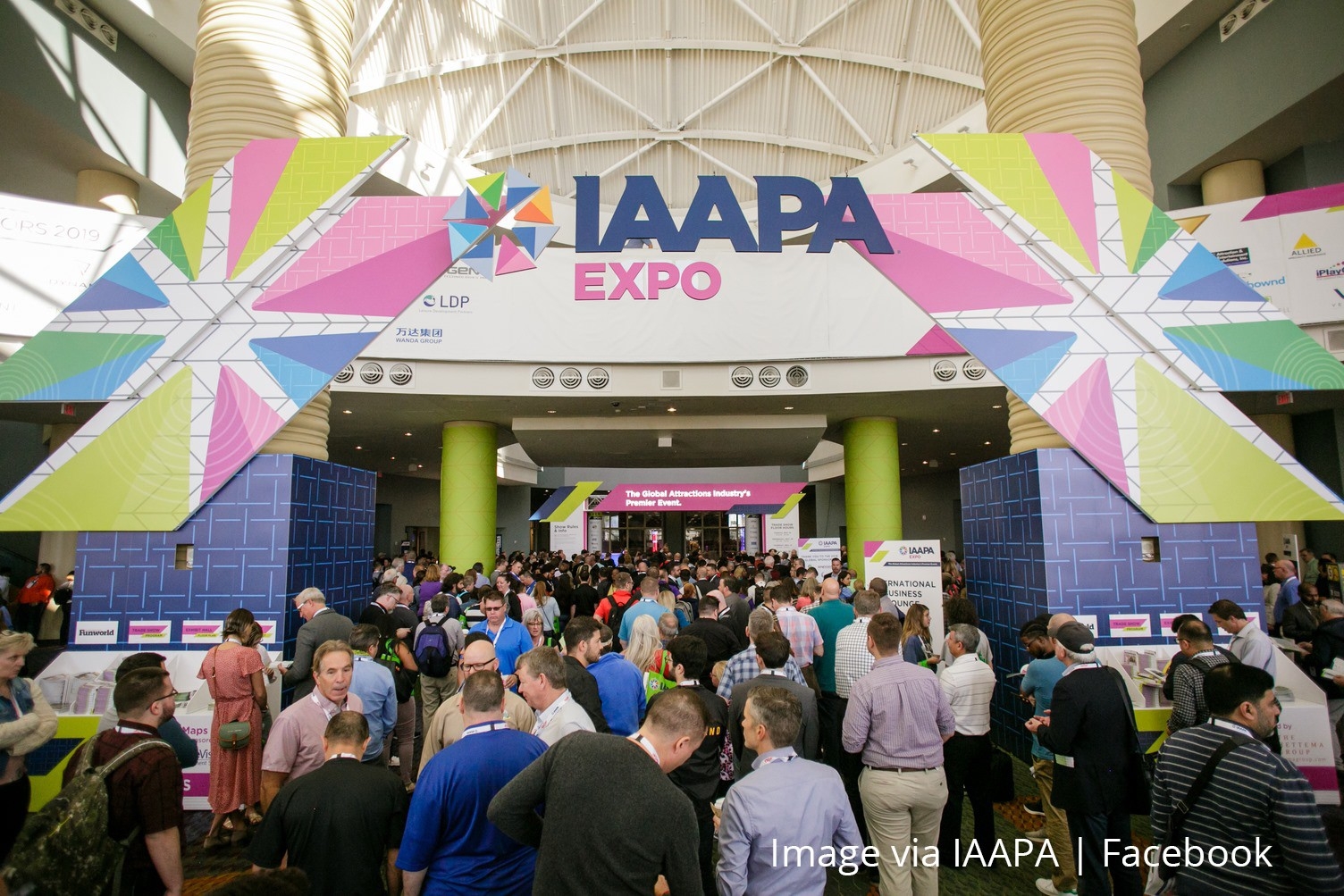 Freight Rightians Robert Khachatryan, Hovik Manukyan, and Paul Escobar were among the 42,600 attendees to visit the International Association of Amusement Parks and Attractions (IAAPA) Expo— a five-day event— which connected exhibitors to prospective buyers and some buyers to freight forwarders.
The indoor and outdoor exhibition spaces at the Orange County Convention Center in Orlando, Fla. had turned into a chaotic melting pot of the latest attraction industry innovations, as over 1,100 industry-leading companies from around the globe gathered to exhibit their technology from Nov. 18-21.
None of the crazy hustle and bustle would be possible if there nobody transported these full-sized attractions, robotic masterpieces, and massive sound-effect technologies from the manufacturer to the buyer. Thus making it crucial for the presence of forwarding companies to be in attendance and educate buyers and sellers about the importance of making reliable ties with their freight-forwarders.
During the event, Freight Right representatives spoke to current and past customers and met new leaders in their respective industries, introducing the company's history and operations.
As a result, they received firsthand experience and feedback about some of the most crucial challenges that freight-forwarding customers face today. Some of the common concerns included the lack of customer service and care and the inadequate services provided by some of the leading names in the global logistics industry.
Through some of their encounters, our logisticians learned that many large manufacturers had never taken their products into global marketplaces, due to horror stories regarding forwarding their freight internationally.
Despite its constructive nature and contact-building experience, the expo served a successful model for all industries to follow. It allowed for companies in small-nations to exhibit their prospects, and others, like Georgia and Armenia, to import these experiences inside their humble borders, and for countries like Australia and the U.S., to broaden their cooperations.
---
More News