---
Nearly 700 dockworkers throughout the Los Angeles and Long Beach port systems have tested positive for COVID-19, the Los Angeles Times reported Friday morning. Hundreds of additional workers are on virus-related leave, lowering the workforce at the height of the import surge.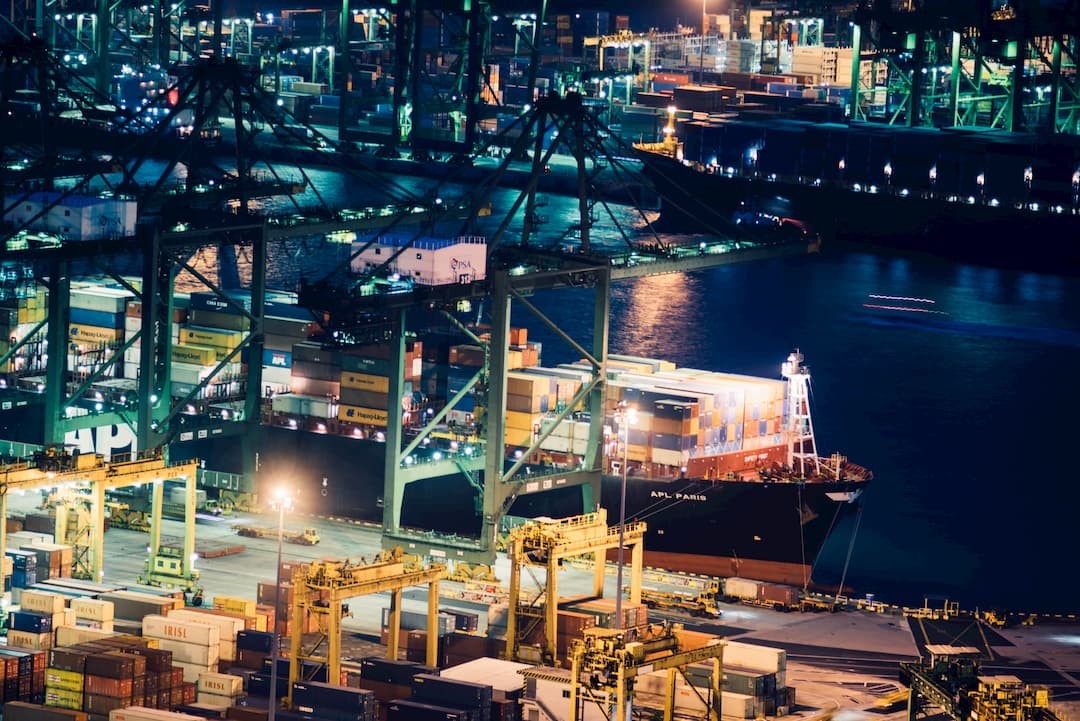 Eugene Seroka, executive director of the LA port, told the Los Angeles Times that 1800 workers are not currently working, leaving a gaping hole in skilled labor. This includes people who are isolating as a result of contract tracing, awaiting test results, or who are afraid to return to the workplace.
The nature of dockworkers essential work makes COVID protocols like physical distancing difficult, and safety measures have resulted in a slowdown of productivity, even as imports reach record highs.
International Longshore and Warehouse Union (ILWU) Coast Committeeman, Frank Ponce De Leon told Freight Waves Thursday that the rapid infection rate, which, if held through February would result in more cases in the first two months of 2021 than in all of 2020, was due, in part, to dockworkers frequent contact.
De Leon told Freight Waves, "It's impossible for dockworkers to ride in shuttle buses between terminals and work together to load and unload ships without having contact with hundreds of people per shift."
The twin ports have reported cases well above the state and national averages, according to U.S. Representatives Alan Lowenthal and Nanette Diaz Barragan who in a letter to California
Health officials on Jan. 15, called for immediate action in the face of potential terminal shutdowns, Freight Waves reports.
However, the numbers may be even more concerning. Longshore workers manage infections via a portal operated by the ILWU and the Pacific Maritime Association. Despite the large number of cases, three presidents of the Southern California ILWU said that out of the 12 terminals across the twin ports, only one had reported an outbreak since the beginning of the pandemic, the LA Times reported.
Under LA County guidelines workplaces with three or more cases in 14 days have to report the event to the county public health department, a practice that many terminal operators at the San Pedro Bay port complex, appear to not be following, alleged representatives.
This potential under-reporting of cases is detrimental to the port's ability to contain outbreaks, and with this reality, many experts are worried about potential terminal closures.
While spokesman from both ports told Freight Waves that they are trying to avoid any terminal or port closures, the issue is very concerning to them.
With most people agreeing that any large-sale closures would be detrimental and should be avoided if possible, many government officials and port stakeholders are calling for a vaccine effort for waterfront workers as soon as possible.
While those in the ports are essential workers moving both supplies to fight the pandemic and economically crucial goods, currently they are not on the schedule to receive vaccines anytime soon. This is despite what Representatives Barragan and Lowenthal pointed out in a letter to California Governor, Gavin Newsom, that the ports are "critical infrastructure for national security purposes," LA Times reports.
Currently, the vaccine is available to healthcare workers, first responders, residents, and staff in skilled nursing facilities. It is also expected to be available to those 65 and older this week, however, there are some 450,000 healthcare workers who haven't received it and the county has yet to receive enough doses to meet demand.
Despite letters from the representatives, the Governor has yet to publicly respond on the request for vaccinations for dockworkers.
A record amount of ships anchored in the San Pedro Bay waiting to berth, a massive amount of imports due to the pandemic, the pre-Chinese New Year rush, and a dwindling workforce is wreaking havoc in the biggest port system in the United States, which has and will be felt along the rest of the supply chain.
---
More News