---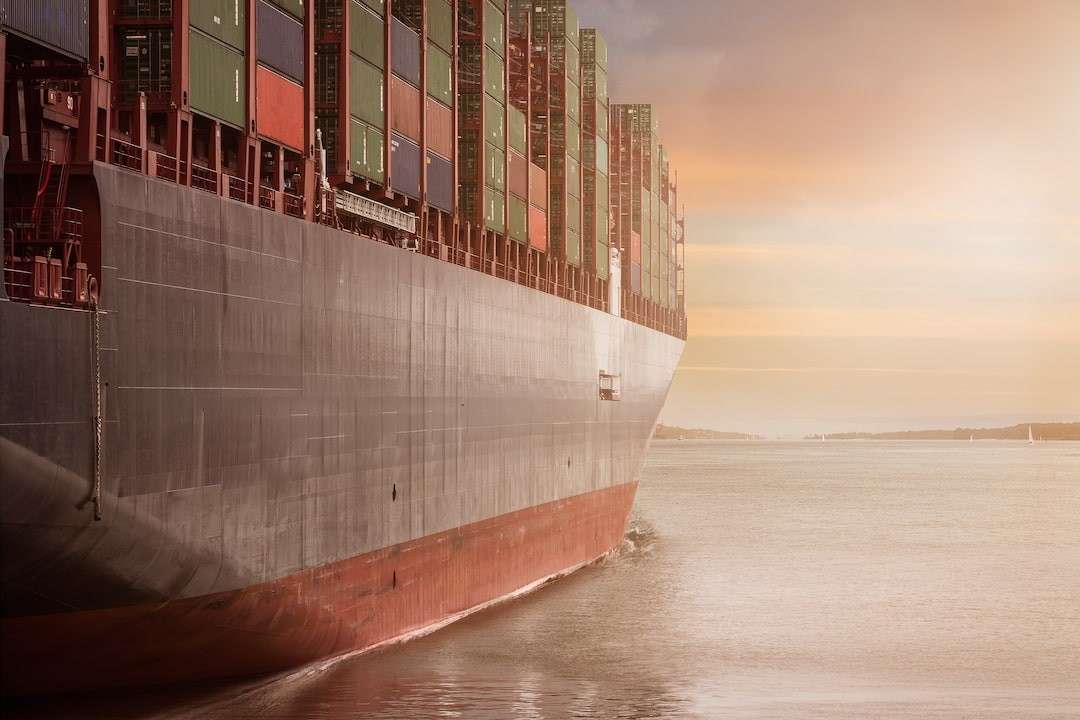 With increased vaccinations, another potential stimulus on the way, and consumer spending on a seemingly unending upward trend, experts are not expecting shipping volumes to come down any time soon. In fact, as optimism grows that the end of the pandemic may be in sight, it is likely that pandemic-driven spending many only abate in time for another round of holiday buying.
Where does that leave freight?
Problems at the ports.
Well, Freight Waves recently reported that the pileup of container ships in Southern California continues to shatter old records, with a high of 40 ships waiting in the San Pedro Bay in February. As of Sunday, there were 29 ships anchored.
This port congestion, as well as related issues of driver shortages and a diminished dock workforce, continues to aggravate supply chain problems and many retailers have important goods stuck waiting to be offloaded for as long as two weeks.
An article comparing the current port pileup to the last similar instance in 2015, when labor unrest caused a slowdown at the port, shows that the most ships anchored in the bay at a given time was only 28 compared to February's 40. Moreover, in 2015, container ships were significantly smaller than now, with an average capacity of about 10,000 twenty-foot equivalent units (TEU's) as opposed to the 14,000-15,000 and even 16,000 TEU capacity ships in the ports now, Freight Waves reports.
While the events of 2015 had a relatively short duration (January-March), the current port congestion has been going on for about five months with no end in sight. So, while the port congestion in 2015 normalized fairly quickly, once the labor negotiations were settled, this is not necessarily an indicator that the current port situation will bounce back quickly.
In fact, it is likely that congestion will continue to be a problem through the remainder of 2021.
Containers continue uncontained.
The news in the container world has been pretty bleak all year, however there does seem to be a little bit of optimism that the crippling capacity crunch may lighten up, at least for a bit.
Container xChange's Container Availability Index indicated an improvement in container availability in Shanghai. While this information alone doesn't necessarily indicate good news, when you add on that spot rates have stopped climbing and even, in some cases decreased, it seems as though there might be a little letting up on the container shortage.
Stimulus driven demand.
However, these developments, while positive, do not necessarily indicate long-term improvements for port congestion and cargo demand.
With the Biden administration's newest round of $1400 stimulus checks to be voted on by the House this week and hit qualifying American's bank accounts as soon as next week, there is a good chance that extra income will result in extra spending and subsequently, extra containers hitting the ports.
In the past, stimulus payout has resulted in an increase of inbound container volumes to the ports of Los Angeles and Long Beach and is a possibility that this, the second largest payment, could have the same results.
This round of COVID-19 stimulus, which totals $1.9 trillion, gives Americans not only individual stimulus packages, but also support for restaurants, healthcare, vaccine distribution, and many other sectors. As the largest stimulation package to be released since widespread lockdowns began in March of last year, the economic stimulus will drive spending and in particular consumer spending.
For retail, the stimulus is another boost in an already rising industry. In fact, the National Retail Federation (NRF) is predicting a 23.3% year-over-year increase in TEUs entering into the US in major container ports in the first half of 2021.
The major potential disruptor for this trajectory is the success of the vaccination effort. However, even though the vaccine may redirect consumer spending from goods to services, as people return to offices, school, and other public spaces across the country, hard hit verticals like apparel will likely see an increase.
Therefore, while a small dip in demand may give the industry a half-second of catch up, it is likely that the demand will rebound with equal force.
What's a shipper to do?
Since reprieve does not seem likely in the near future, a shipper's best strategy is to adapt. Vessel space is still hard to come by, freight prices are at record highs, and containers are likely to remain scarce through the end of the year. Thus, in a single shipment, shippers are likely to face rolled cargo, delays at the docks, extra fees in the ports, and at the end of it all, potential space issues at the warehouse.
What are you supposed to do?
Agility is key in the quickly changing environment of freight today. Paying close attention to shifts in the market, such as container availability, ocean and air rates, and capacity can help you determine the best course for your goods. However, the truth of our current situation is that ocean freight is likely to remain unpredictable and increasingly expensive.
Many shippers have turned to air freight and the experts at Freight Right are recommending air freight for any shipments of an urgent nature or with a firm arrival time. In the past, the great expense of air freight has made it much less desirable than ocean freight for most shipments. However, with the recent increases in ocean freight, the speed and dependability of air freight is becoming very attractive to shippers who are facing large delays on the sea.
With the ability to move air freight out of any gateway in the United States, Freight Right is equipped to help you make the switch from ocean to air. Get in touch with one of our experts today to determine your best shipping strategy.
---
More News