---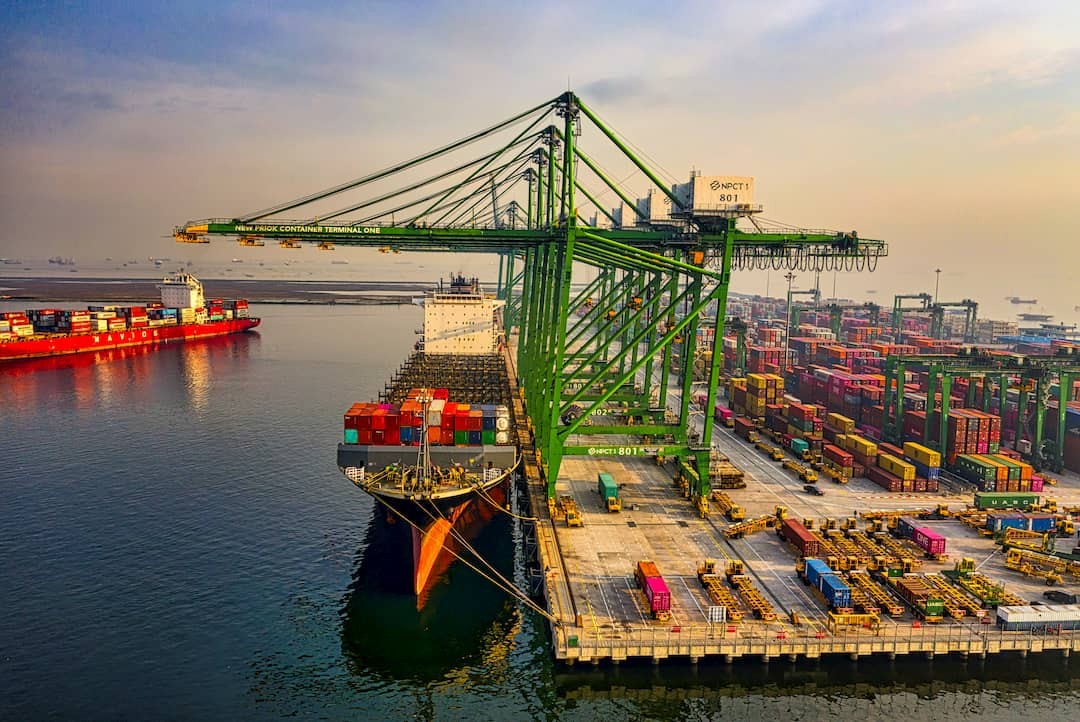 As the coronavirus pandemic discourages in-person shopping and demand increases for mobile and online purchasing, e-commerce companies expect a record holiday season. Amazon, in particular, anticipates high volume, especially with Prime Day moving to October.
For Fulfillment by Amazon (FBA) sellers, this season presents an opportunity, but also a unique set of challenges.
With COVID-19 complications, shippers are running into almost daily freight challenges, including increased rates, lowered capacity, and cancellation. Issues with ocean shipping have caused some shippers to switch to air freight. However, decreased capacity and increased demand could cause already more expensive air freight costs to rise.
Stateside, trucking rates have also climbed as UPS, FedEx, and USPS all announced rate increases to handle demand going into peak season. On top of that, Amazon has placed restrictions on inventory in their warehouses and increased delivery requirements.
How do Amazon sellers navigate both the coronavirus and holiday demand this peak season? We have a few ideas
Issue #1: Shipping from China to the U.S.—dealing with rising costs and navigating delays.
Assess air and ocean freight options. While the ocean freight cost is less than air, ocean shippers have to account for the longer shipping times and the increased possibility of delays caused by rolled cargo or canceled sailing. Therefore, to enjoy the benefits of cheaper ocean rates, shippers should leave extra lead time in case of problems. However, as a result of China-US tariffs and growing demand, prices for ocean freight may continue to rise. Despite rising costs, if you are shipping FCL and have the lead time to accommodate possibly longer shipping times, sea is likely your most economical option.
Air freight is faster, however, it is much more expensive than ocean freight. In addition to quicker transit time, air freight also allows for more updated tracking. However, there are possible COVID complications to consider. In the event of a vaccine, improved test kits, or a potential treatment, air capacity may be significantly reduced, or disappear. That being said, if speed is your top priority at the moment, air is your best option.
Our solution: While you can't plan for every possibility in the changing world of freight during COVID, one way to help mitigate issues is to diversify your shipping methods between both air and ocean during peak season. This will allow you to quickly and reliably stock products via air to sell and replenish inventory by cost-effective ocean freight.
However, the best thing you can do in navigating both coronavirus changes and the increased demand of the holiday season is to work with a seasoned, reliable freight forwarder. Freight Right is a part of Amazon's Service Provider Network and has an experienced team well versed in FBA requirements and global forwarding.
Tip: Work a margin for delays and addtional costs into your budget and schedule. Plan ahead.
Issue #2: Decreased Amazon warehouse space. Keeping up with inventory during peak season.
As Amazon lowers the amount of inventory sellers can store in FBA warehouses, sellers are stuck between low quantities of product, increased demand, and the pressure to keep the in-stock rate above 90% to maintain high "Buy Box" placements. With long lead times to import products, sellers have to find a way to maintain their inventory.
Our solution: The best solution to Amazon's decreased warehouse space is to make use of a 3PL company to provide help with Amazon inventory management. You do this by shipping products directly to their warehouse and from there, they can forward small shipments to Amazon. This allows you to maintain a high in-stock rate, not risk running out of stock, and ensure that your shipment will meet Amazon's standards, lowering the risk of it being rejected. Freight Right's warehouse network covers all major Amazon facilities in the U.S. and Canada and our re-work services ensure your shipment arrives at the FBA center palletized, labeled, and ready to go from Amazon to your customers.
Check out our Amazon Logistics Page for more information on all of our Amazon services.
---
More News