---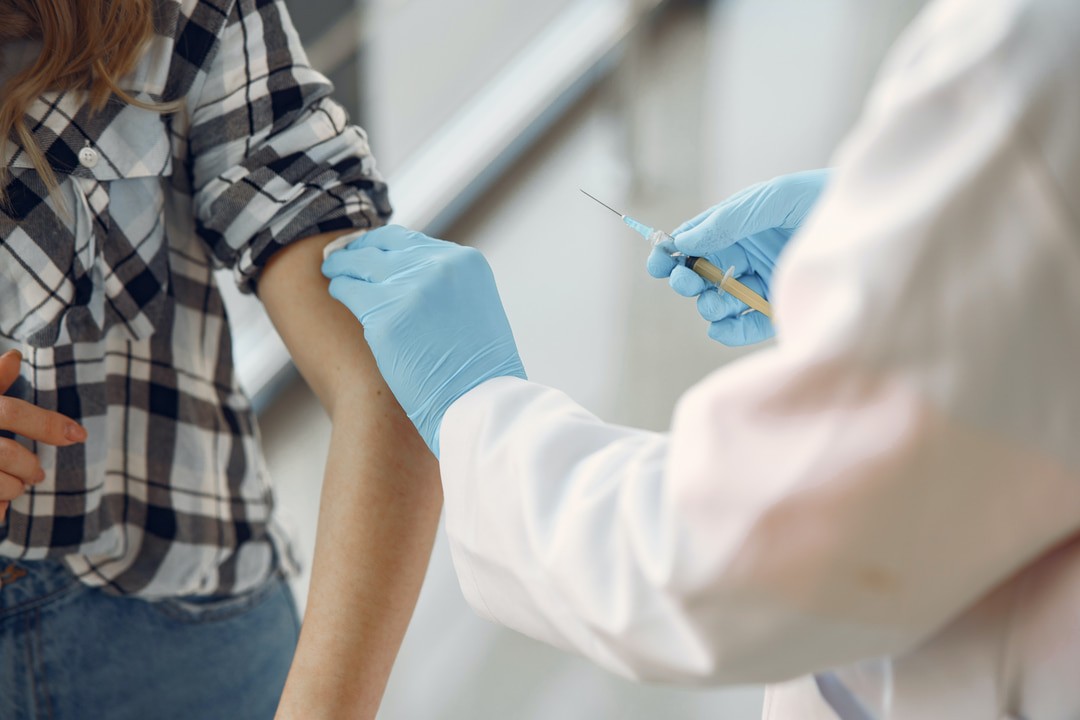 A United States of America Food and Drug Administration (FDA) panel of experts met Thursday, Dec. 10 and determined to grant emergency use authorization (EUA) to the Pfizer/BioNTech vaccine.
The same vaccine was approved by the United Kingdom in early December and was administered to its first non-trial patient on Tuesday. The woman who received it was a 90-year-old UK resident and her inoculation began what people have called "V-day," the starting point of a vaccination effort that will eventually reach the entire world--and will stretch logistics and shipping operations everywhere.
After receiving emergency-use authorization from the Food and Drug Administration (FDA), rollout for the first approved COVID-19 vaccine is supposed to begin in America within 24 hours. However, many news organizations, citing an official document from the government's logistics task force, Operation Warp Speed, say that Dec. 15 is slated for "go day."
Regardless of when, exactly, the vaccine will roll out nationwide, worldwide preparations have already begun, and logistics operations are feeling the strain.
The state of freight right now.
In terms of adjectives used to describe 2020, unprecedented is likely one of the most common. Despite its now almost cliche connotation, this year really has been unmatched and the state of the freight industry has been one of the biggest surprises.
Despite the massive slowdown in the spring, ports across the world are seeing record amounts of ships, containers, and goods come through. However, with such a large volume of goods, particularly imports, the entire global supply chain is being strained, and that is about to be compounded with one of the biggest logistics effort in modern history, distribution of COVID-19 vaccinations.
With peak season and the huge rise in e-commerce, the freight industry is currently facing container shortages, bottlenecks at ports and in the Panama canal, long lead times, volatility, rising fees, reduced vessel capacity, climbing rates, and many other obstacles due to the massive surge in volume. These challenges have lengthened shipping times and resulted in excess fees for shippers and it is likely these conditions will continue.
Many experts are saying that this level of traffic will remain until the Chinese New Year when freight must naturally slow down as China is essentially closed for business. Therefore, the problem may only worsen in the coming weeks as last mile logistics are hit by holiday deliveries and e-commerce, retail, and other consumer goods are ordering for Q1 of 2021.
The vaccine is already shaking things up.
Having been cleared for emergency use in the UK last week, COVID-19 vaccines are already impacting shipping plans. The Loadstar, a UK based news media source covering the global supply chain, reported that European based freight forwarders told their reporters that their freight was being bumped from booked flights.
With only a few million doses in circulation compared to the 7 billion needed to inoculate the world, these hold ups are only the very beginning. With the fragility and importance of COVID-19 vaccines, it is possible that routine freight will get delayed to make way for vaccine shipments. Freight Waves reported that top airlines in the US, like United, are assuring customers that they have the ability to maximize space and allow for both traditional, booked cargo and the vaccine. However, in the same article, it is reported that aviation logistics experts are predicting that vaccines will get priority over general cargo.
Even before distribution for the vaccine began, logistics for transporting COVID related materials like the ingredients needed to manufacture the vaccine, items needed for its distribution, and testing kits have caused complications for the supply chain. The Loadstar reported that massive amounts of testing kits are en route to the EU from Korea, claiming top priority and room on direct freighter services in December. This has skyrocketed rates for cargo going westbound from Korea, and the situation is further complicated by the reduced ocean capacity which is said to be booked through January.
It is likely that these kinds of issues will only increase in the coming months.
What is the roll-out plan in the US?
For those members of the logistics industry involved in the actual transport of the vaccine, there are many challenges involved.
The biggest challenge is the vaccine itself. The Pfizer/BioNTech vaccine, the first to hit the market, needs to be stored at minus 75 degrees and is very time sensitive. Inadequate storage conditions and shipping delays could impact the quality or usability of the vaccines. Additionally, storing the vaccine when it does arrive at its destination will be a challenge for distribution sites and the shipping experts supplying them.
In the US, states were given instructions as to the amount of vaccines they could potentially receive in the near future and they returned their proposals last week for storing and distributing their allotment of the Pfizer/BioNTech vaccine.
According to Army General Gus Perna, chief operating officer of Operation Warp Speed, vaccines will be released each week to their jurisdictions, in an effort to not overwhelm storage capacity.
The vaccine will be distributed to 636 locations across 64 state and regional jurisdictions.
In charge of this distribution process is McKesson Corp., the government's central coordinator for the vaccination effort. They will make final arrangements with FedEx and UPS to make the last mile delivery to distribution sites.
The exact final mile strategy will vary by state, Freight Waves reports, with some states electing for a hub-and-spoke model, while others want the government to deliver all the way to individual clinics and pharmacies. Operation Warp Speed has been conducting extensive rehearsals in an effort to prepare for distributing the vaccine which could begin this week.
How to keep your business going through this challenge.
For the shippers and logistics companies who do not have large contracts with governments to move this vaccine, the challenge will be to keep your own supply chain as unimpeded as possible. The best advice we can give is to plan ahead and be flexible.
Plan Ahead
Know which airlines are primarily responsible for transporting vaccines and work with other, generally smaller, airlines to move cargo
Give as much lead time for the last mile as possible. While UPS and FedEx have assured customers that though the vaccine takes precedence over general goods, that customers will not be too impacted. However, it is still possible for their to be limited capacity
Invest in a trusted logistics partner who will have the necessary industry connections to get your products moving in the current landscape
Be Flexible
Know that this is an unpredictable situation, delays are inevitable, so have a backup plan
Communicate with customers/suppliers frequently to know about any delays and be ready to adapt if possible. Here is where a great freight forwarding company can come in handy
For more information or consultation on a shipment, give us a call.
---
More News