---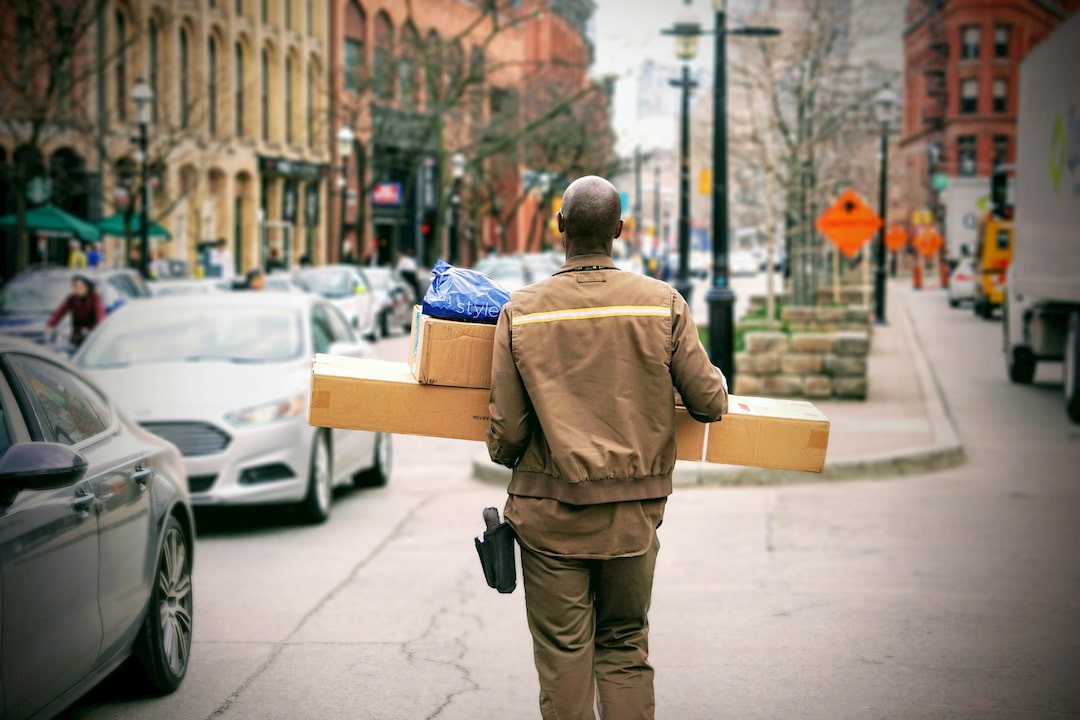 According to retail and logistics analysts the recent unexpected rise in e-commerce levels has pushed e-commerce trends ahead by ten years.
That is ten years of growth in 6 months. 
Anytime an industry, business or system has that amount of stress placed on it in that short amount of time, all of the shallowly filled holes and barely covered gaps will show. For logistics, that biggest pothole is last-mile delivery or last-mile logistics. 
What is Last-Mile Logistics? 
Last-mile logistics refers to the final leg of the global supply chain. That can be the final small parcel delivery of the goods to the home of the customer, a package being delivered to the customer's mailbox via USPS, or drop-off of a delivery to a brick and mortar store. 
This final, and often shortest, step in the global supply chain, accounts for about 40% of the overall supply chain cost, and can be the most complex logistical problem for shippers to solve. 
The main goal of last-mile logistics is speed and efficiency. How can a company or shipper get the goods to the final destination as quickly and in as cost-effective a way as possible? 
The biggest obstacle to this is the size of the shipment and the variant of delivery locations. It is both fast and efficient to take one large shipment and drop it off at a storefront or warehouse. However, when that shipment is split into individual units, jumbled with other products, and assigned to several homes all over a city, the delivery process gets a lot more complicated. If you add an unprecedented e-commerce boom, the holiday season, and a worldwide pandemic, it gets even more tricky.
 Last-Mile Logistics in 2020 
COVID-19 has sparked a massive shift in the way consumers are acquiring goods. Where many shoppers would have previously gone to a brick and mortar store, they are now ordering from the safety and comfort of their laptops or, increasingly, their mobile devices. However, it is not the sheer volume of e-commerce sales, it is also the kinds of products consumers are ordering. 
Retailers are reporting a drastic increase of orders for big, bulky items like furniture, home-gym equipment, and appliances. Large items like these often require not just transportation, but installation as well. In fact, a representative from Home Depot reported that they have seen "triple-digit growth" from e-commerce orders that include home delivery. 
Additionally, e-commerce sales of items like books, groceries, and cleaning supplies have risen as well. This increase combined with the normal holiday increase in packages will result in a very heavy season for last mile logistics. Moreover, shippers are not dealing with a normal increase for the holidays. With many shoppers both avoiding stores and mailing presents they would usually have given in person, it is possible that the amount of deliveries will be astronomical. 
Therefore, a successful last-mile strategy is paramount for surviving the 2020 holiday season. 
How are people preparing? 
Freight Waves reported that e-commerce giant, Amazon, spent "more than half of its $30 billion in capital expenditures" in the first nine months of 2020 on transportation costs. This spending is in part to reach last mile demand as well as to fulfill Amazon's goal of increasing their warehousing and transport capacity by 50%. 
While most smaller companies don't have the budget to compete with the biggest retail entity on the market, the Seattle-based company created what is called the "Amazon effect." That is, consumers have been pushed to the center of the supply chain, leaving retailers to scramble to fulfill expectations of delivery speed set by Prime. 
This means many retailers are now having to innovate in order to keep up with the demand for fast shipping. Bigger brands like Target and Walmart have added their own delivery option with next day and two day shipping, fulfilled through UPS, USPS, or FedEx. Both have also implemented curbside pick up to mitigate deliveries. 
For smaller shippers, however, the added holidays surcharges for carriers like UPS, USPS, and FedEx will carve into profit margins. Using less-busy storefronts as distribution centers can lower delivery distance for some sellers and thus cut down on costs.
Other retailers are making unexpected innovations like using semi-trucks as distribution centers for smaller trucks to receive and disseminate products from. 
Regardless of strategy, this season will reveal what is lacking in many business' last-mile logistics strategy.
---
More News