Introduction
The mining industry is unique and complex and the logistics needs are particularly intricate and complicated. Managing the supply chain for a mining company is a big undertaking and yet, often becomes an afterthought in such a demanding industry. However, mining companies are potentially missing out on millions of dollars by not optimizing their supply chain.
In such a complex market as mining, the best way to ensure a streamlined, cost-effective supply chain is to work with a knowledgeable third-party logistics provider with experience tackling the specialized challenges moving mining materials and products presents.
Let's look at some of the biggest challenges to mining supply chain logistics and see how an excellent freight forwarder can help.
Challenge #1 Sensitive Shipments  
The mining industry is full of sensitive equipment and materials, making it a complicated industry when it comes to transportation.
Mining equipment, consisting of excavation machines, drills, holding tanks, and tires weighing over a ton, is often oversize and heavyweight and can require LTL, full truckloads, flatbeds, and multi-axle trailers and can't be transported by the usual means. Oversize shipments can get expensive quickly, especially when the person booking the couriers is not an experienced logistician. Using a knowledgeable 3PL will allow you access to that company's vast network of shipping connections and experience moving oversize and heavy equipment, thus saving you both money and time.
In addition to the equipment used in mining, there are chemicals used in the process that would be labeled as hazardous cargo. Like the oversize equipment, hazardous materials are nonstandard and take extra expertise to ship. From knowing which modes and carriers will accept the hazardous shipment to procuring the correct documents, moving chemicals can be difficult, and making mistakes can turn expensive quickly.
For both equipment and chemicals, it is important to partner with an excellent 3PL who is experienced in industrial freight in order to minimize costs and save time on time-sensitive mining shipments, like machinery and chemicals.
Challenge #2 Risk Management
The position of most mines and the nature of the industry makes risk management an essential ingredient to successful supply chain management. The often remote location of mines compounded with the expensive nature of mining products makes them a target for thieves and evasive fine print on an insurance contract.
Products of mines are often costly and where there are valuable assets the risk in transporting them rises. To avoid major losses as a result of theft or damage proper insurance is essential. More than that, insurance documents should be meticulously reviewed to ensure that goods are covered.
For managing risks, the benefit of an experienced 3PL is two-fold. The first is that a provider that specializes in industrial freight, such as the materials and equipment involved in mining, has likely developed a network of carriers fit to move cargo like this. It is also likely that this network is vetted and approved to carry expensive and sensitive cargo. This approval should be based on history, safety records, and quality of insurance.
Insurance brings us to the second way in which a first-rate forwarder can help. Like many legal documents, insurance policies can be confusing and misleading. Only an experienced professional should be trusted to comb your potential agreements for the fine print that could cost you hundreds of thousands of dollars.
Challenge #3 Remote Locations
In addition to complicated materials, mines are located where the minerals are, which are rarely on an easily accessible trade route. Therefore, heavy equipment, materials, and costly products must be moved to or from a location that could be 200 miles away from the nearest carrier pool.
With so much distance between the operation site and transportation hubs, the available pool of couriers will be small and expensive, especially when limited to popular companies. Additionally, the inconvenience of the distance may make your transportation windows narrower and more sparse as well as increase the rates you will be paying. Finally, working with a freight broker will impact your service levels, as brokers specialize in spot-market capacity for a one-time solution as opposed to developing a long-lasting, efficient, reliable supply chain.
When you outsource your logistics, you gain their vast network of trucking companies, ocean carriers, and railroad operators. Thus, your access to carriers can expand exponentially, giving you options that both drive down costs and allows you to select couriers who are offering faster shipping times. Additionally, your freight forwarder will have a continual relationship with your operations and freight needs, this allows them to streamline your supply chain over time, boosting service levels and customer confidence.
At Freight Right Global Logistics, our international team is fully equipped and has years of experience with industrial shipping, including mine equipment and goods, in challenging regions like the CIS, EMEA, and the Americas. Check out our case study below to see an experienced 3PL in action.
Within the Mining Industry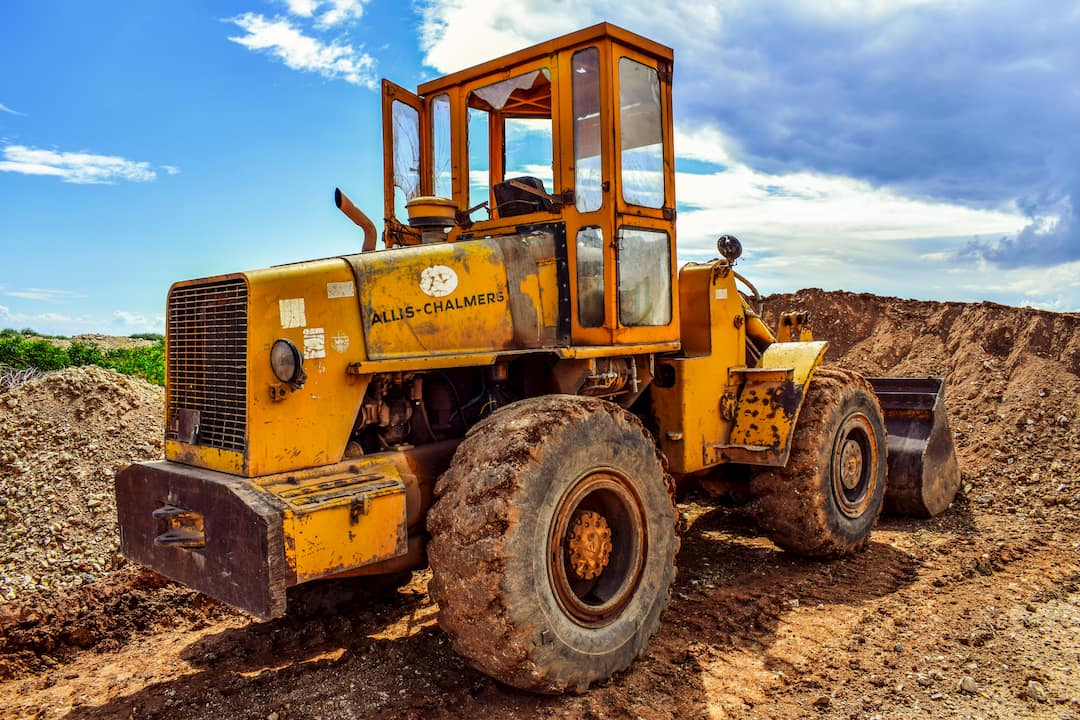 Crushers & Loaders
Crushers & Loaders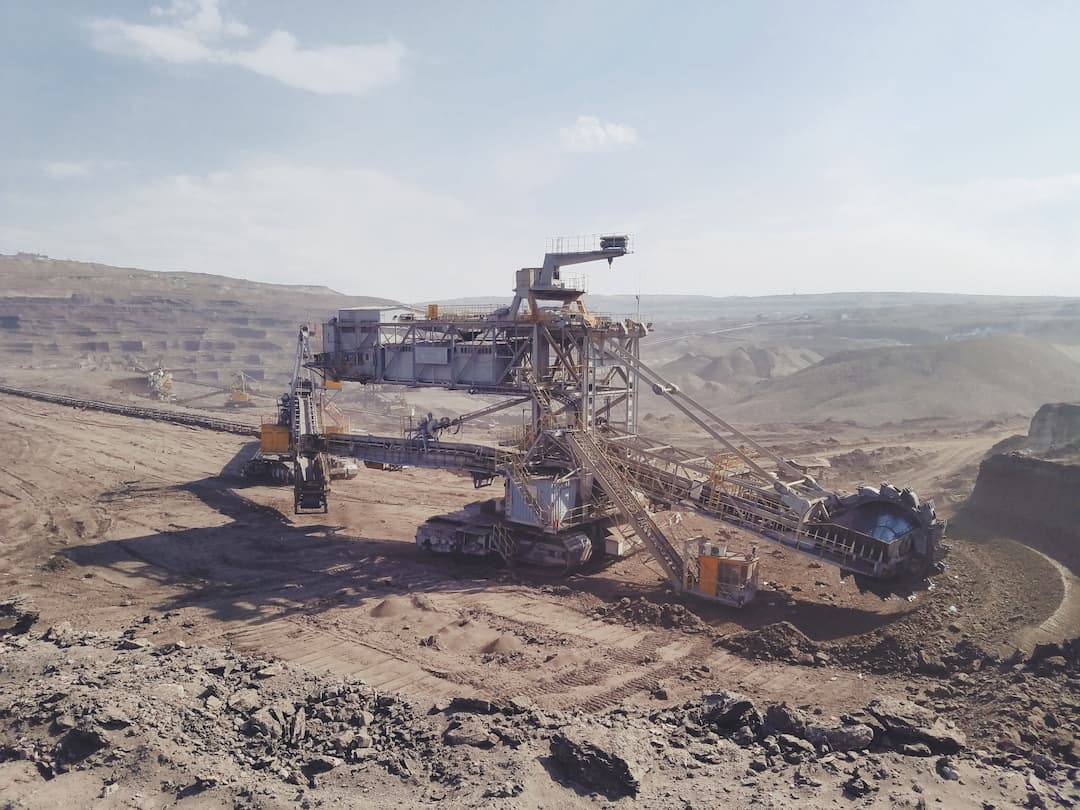 Mining Drillers
Mining Drillers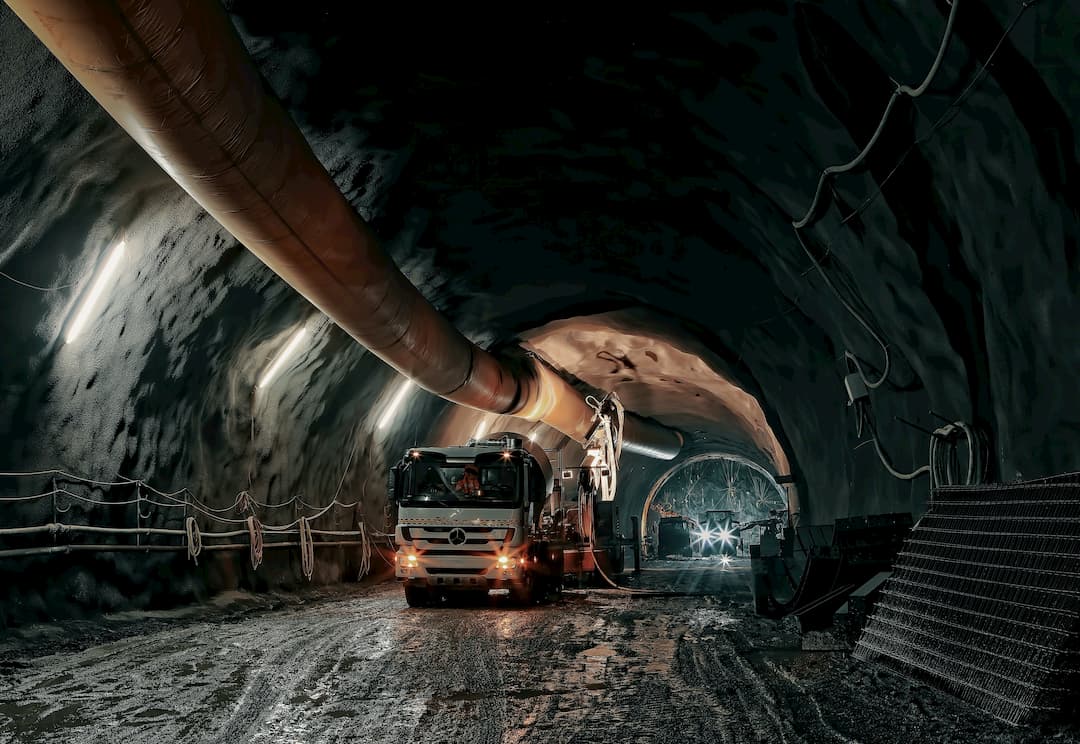 Feeding and Conveying Parts
Feeding and Conveying Parts
Cable & Storage Tanks
Cable & Storage Tanks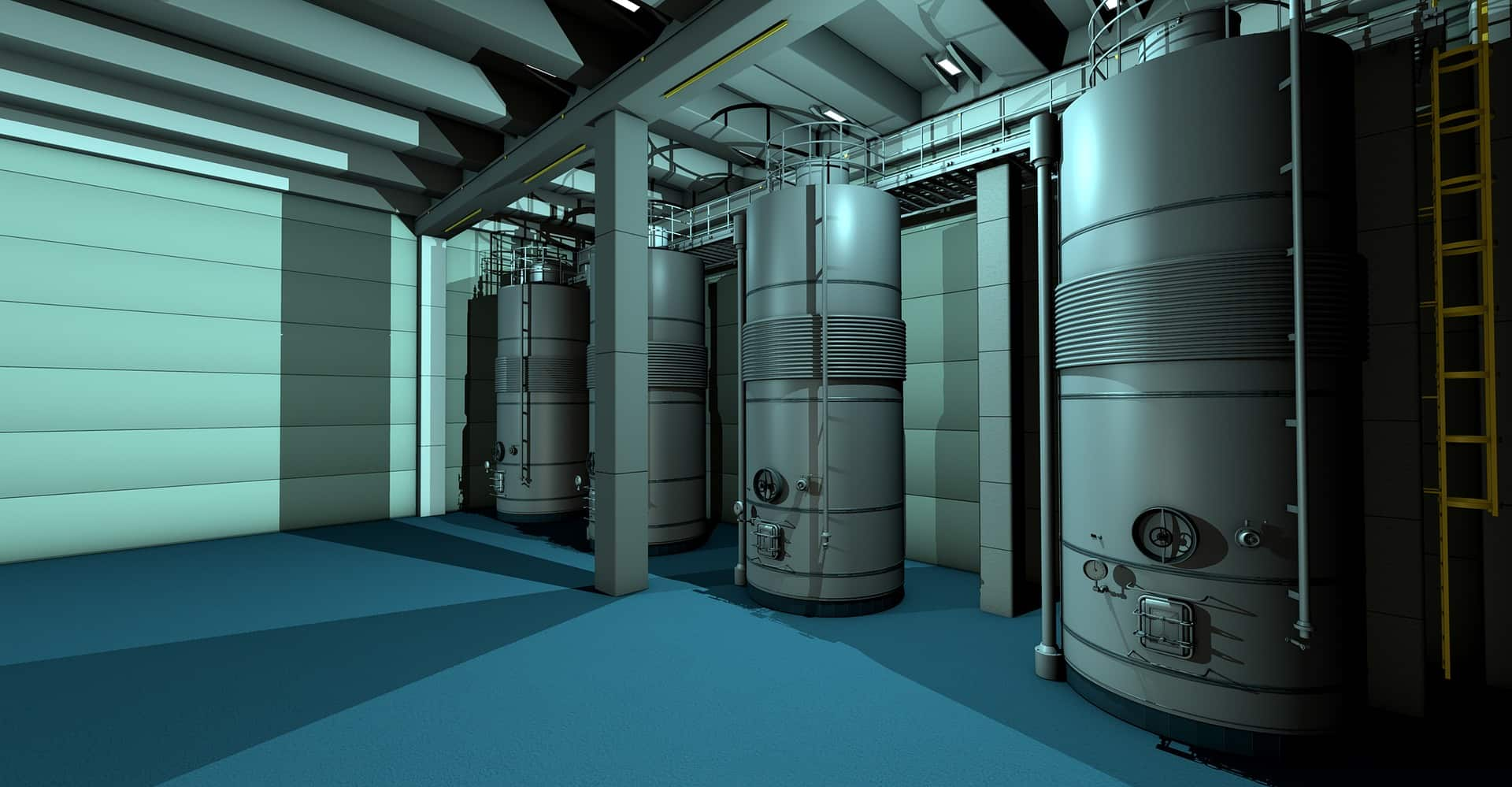 Industrial Boilers & HRSG
Industrial Boilers & HRSG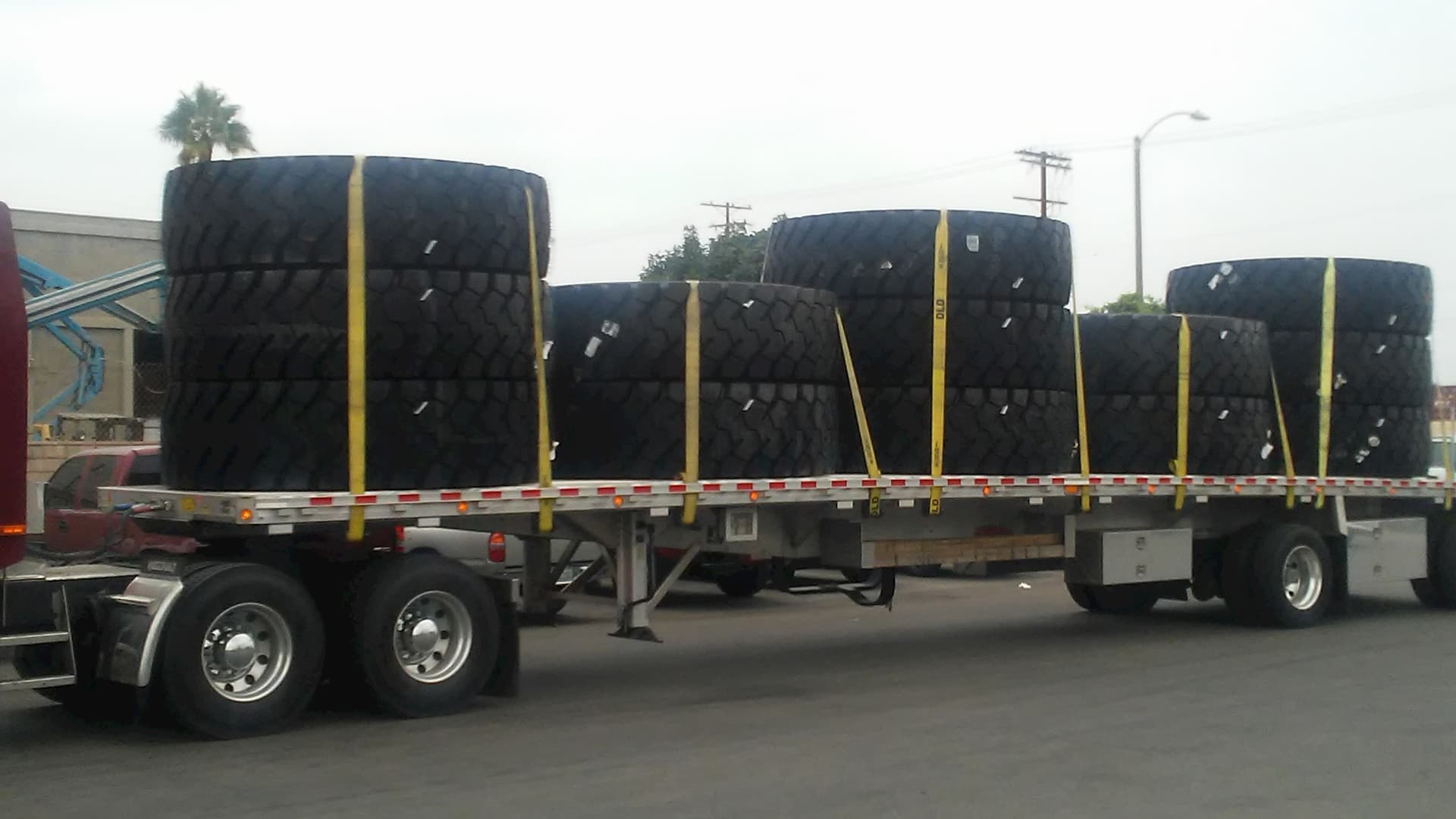 Heavy-duty Tires (Up to 2000 lbs each)
Heavy-duty Tires (Up to 2000 lbs each)
What does it look like to partner with Freight Right Global Logistics for your mining project?
In 60 days, the mining logistics team at Freight Right moved oversized and heavyweight equipment from different plants in southern Africa onto a vessel that sailed north along the coast of Africa, through the Strait of Gibraltar, across the mediterranean sea to a port in the Black Sea, where it was then transferred onto 23 specialized chartered trucks and moved to the concrete wall that marked the border between the country the equipment arrived in and where the mine was. Here, our team, along with customs agents from both countries oversaw crews disassembling the border wall in order for the equipment to pass through and onto the destination, the mine.
This was no small logistical undertaking. Our team leveraged their knowledge of moving specialized equipment, relationships with properly equipped carriers, and international repute with customs agencies in order to complete this complicated task.
To carry out this unusual task, the team used the full scope of tools available to them, like road surveys, state police escorts, and more. To ensure quality and a smooth process, members of our mining team even traveled to the site and personally administered every step of this logistical process.
As a result of Freight Right's efforts, the mining machinery and equipment reached its destination, where a major mine operation was underway, safely and on time.
Contact us to learn more about our mining services and talk to an expert about how Freight Right can streamline your mining supply chain.