As with most industries, inflatable companies have their own fair share of challenges. One such shipper, who imported inflatable water slides from China to service their US-based customers, became frustrated with their current freight forwarder not being able to service shipments timely. Their products were consistently arriving late, and customer service was a subsequent nightmare.
When they reached out to Freight Right for help, we were able to determine that many of the delays were the result of poor communications and processes with the incumbent forwarder. As a result, we introduced a dedicated representative to their account that could communicate with overseas agents around the clock to secure space more quickly and efficiently.
The result? Sales have more than doubled for 2021, and improved logistics planning with Freight Right has allowed them to focus on their core competencies of delivering superior inflatable water slides to the US market. Additionally, the new partnership with Freight Right opened up new windows of opportunity to grow in other countries as demand for sales exploded and different suppliers were introduced to source from worldwide.
Inflatables: What are they and how do they work?
Bounce houses. Jumping castles. Inflatables. Whatever term you're familiar with, they all represent the same thing: fun! Lots of fun and celebration are things we can all use a little more of, and many companies have made it their purpose to facilitate it to the world. But, how exactly do they do that?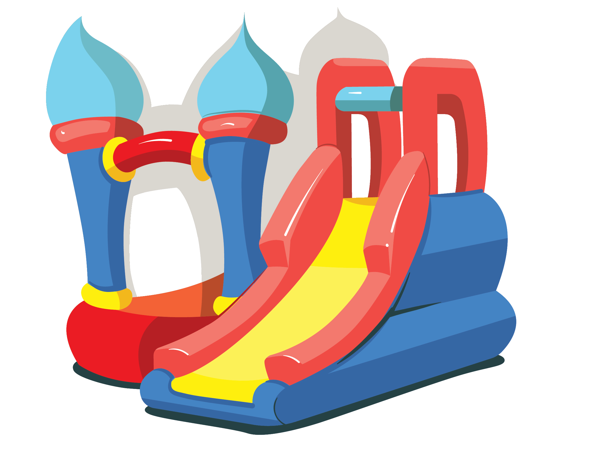 The process is a little more complicated than it may seem. Inflatables are not merely pre-designed contraptions forged by machines in long assembly lines of a gloomy factory in remote areas of the PRC - it is a unique series of steps which takes a number of turns along the way.
It all begins with a hard, flexible material known as polyvinyl chloride (PVC), otherwise known as vinyl. It is more durable than latex, while remaining air tight and stretchable, making it the perfect solution for inflatables. PVC is sourced from multiple regions - we have helped clients source it from all over the world - from Canada, to China, to local manufacturers right here in the United States. It doesn't matter if it's one pallet (LTL) or a full container (FCL), if it can fit on a truck or a vessel, we can move it. Depending on the source, it can range from anywhere between $250-1500 per ton.
Once the vinyl has been delivered to the manufacturer warehouse, organized, and set on the cutting board, it is time to create a design. A typical 3D model will be generated using CAD software, which once approved, will be sent to the digital cutting board, where a robotic laser will cut the exact shapes and proportions specified by the design template. Each individual piece of vinyl that has been cut will be compiled and arranged in order to be sewn by a warehouse technician, who will stitch the inflatable together from top to bottom. This is the final stage before the product is ready to be inflated. The final product will go through an inspection for quality and safety before being approved for sale.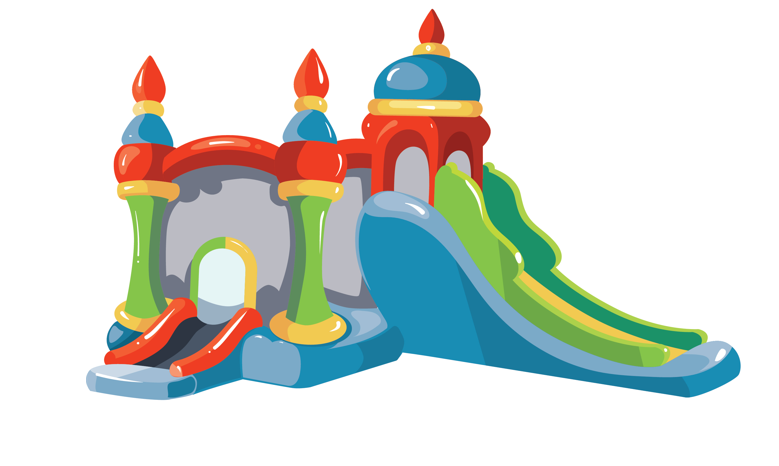 Customers, of course, can range from a local rental business to a large party supply company on the other side of the country. In these instances, it's always a good idea to get quotes for both ground and air shipments. Depending on weight, quantity and other delivery factors, either option could be the most viable in terms of reliability and economics. We can assist in any form of shipment, whether it be ocean, rail, truck or air freight, which we handle for all of our inflatable business customers.