---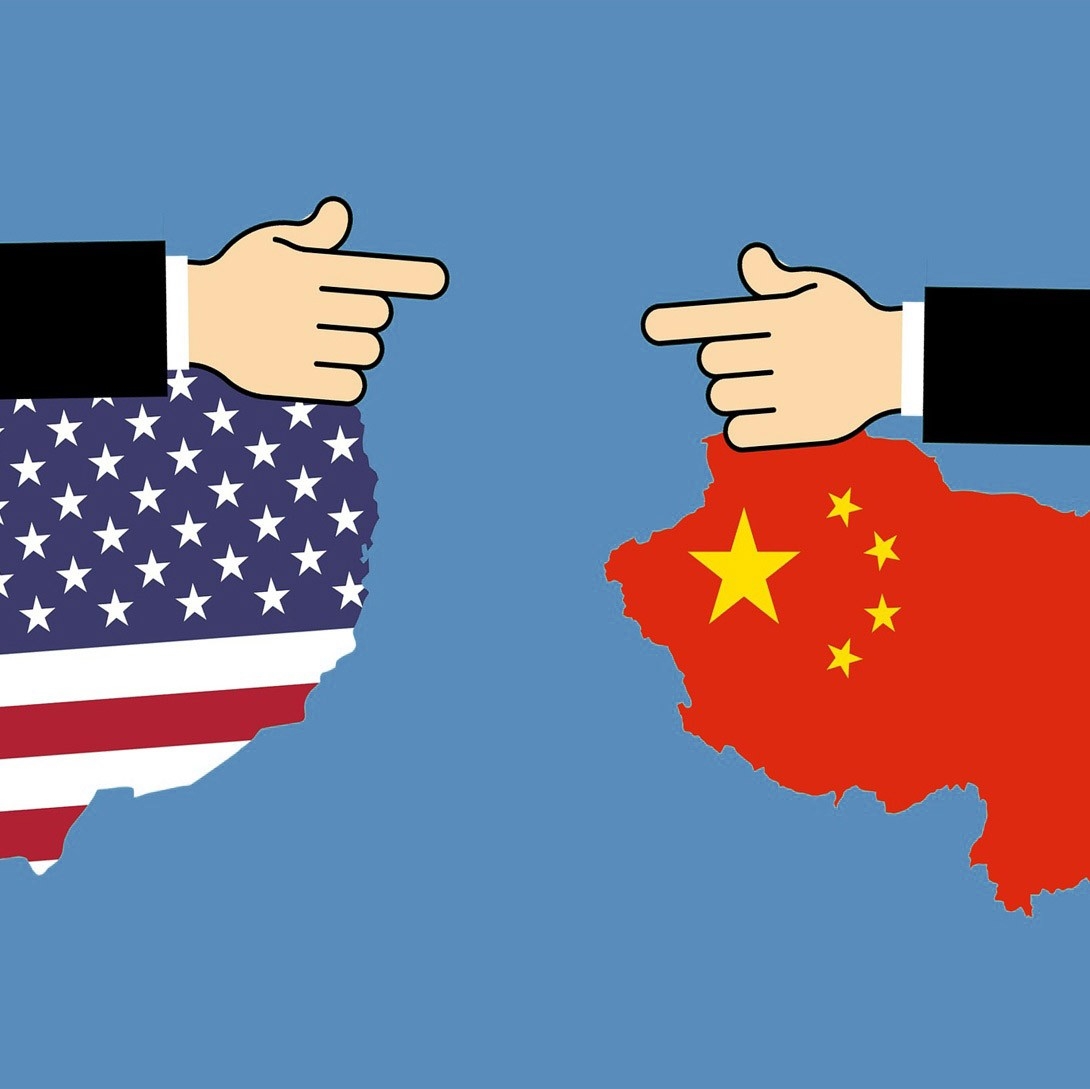 Ongoing trade tensions between the United States and China continue to be the defining story of the 2019 global economy. What started off as an ongoing dialogue about the economic relationship between the two largest economies in the world has transformed into an increasingly contentious situation.
Simply put, there is nowhere to hide. The American and Chinese economies are vastly important to future economic growth—regardless of where you live and work in the world.
Clearly, however, the companies that will suffer the biggest effects from this U.S. - China trade war are located in both nations. Both large and small companies, therefore, have been taking action to protect themselves from ongoing and future damage from the trade war. Specifically, Chinese manufacturers are quickly adapting to this new reality. While they do not know how (or when) the trade war will end, Chinese manufacturers are not sitting on their hands.
Billions of dollars are at stake.
The U.S. - China Trade War: Where We Are
But let's take one step back. Before analyzing how Chinese manufacturers are coping with the ongoing U.S. - China trade war, it is important to understand where we are now.
At the time of this writing, the U.S. has imposed three rounds of tariffs on over $250 billion of Chinese goods. These tariffs—of up to 25 percent—are on industrial and consumer items, ranging from railway equipment to handbags. The Chinese government responded by imposing tariffs of $110 billion on U.S. goods. These new Chinese tariffs—which range from 5 percent to 25 percent—are on goods like soybeans, chemicals, coal, and medical equipment.
Both during and after these tit-for-tat tariff increases, the American and Chinese governments have continued to talk. Some of the main sticking points include accusations of intellectual property theft, the U.S. trade deficit with China, currency exchange rates, American companies' access to the Chinese market, and alleged dumping of Chinese products in the U.S. The next meeting between President Trump and President Xi Jinping could take place at the G20 economic summit in Japan this month.
Ultimately, however, further tariff increases are still on the table. President Trump even indicated that the U.S. could impose and additional $300 billion in tariffs on Chinese goods. While BlackRock is estimating that the U.S. - China trade war may end this year, the endgame of this trade battle is still unclear.
How Chinese Manufacturers are Adapting
Regardless of the end date of the U.S. - China trade war, Chinese manufacturers have been taking evasive action. For instance, many Chinese manufacturers—instead of producing their goods in China and having to pay a tariff—are shifting their manufacturing out of the country. One of the winners appears to be Malaysia. According to an economic advisor to Malaysian Prime Minister Mahathir Mohamad, the Malaysian economy is set to grow an additional 0.1 percent solely due to the fact that companies are moving manufacturing out of China and into Malaysia. Malaysia isn't the only winner here. Chinese manufacturers are also moving their operations to other nations in Southeast Asia, like Thailand and Vietnam. The ultimate goal is to seek cheaper labor, fewer regulations, and, yes, an avoidance of current (and perhaps future) tariffs.
Southeast Asian manufacturers are also ready to step in. For instance, one Vietnamese furniture manufacturer is expecting a 30 percent increase in exports this year due to ongoing trade tensions between China and the United States. Hong Kong's Trade Development Council has been vocal in recognizing the allure of Southeast Asian nations to help Chinese manufacturers weather this economic storm.
In addition to moving manufacturing operations out of China, Chinese manufacturers are also opting to purchase products made in Southeast Asian nations and then shipping those products from that nation into the United States. As an alternative, some companies are moving their distribution centers from mainland China to nations like Malaysia, Hong Kong, and Taiwan in order to avoid tariffs. Chinese producers have even looked to Africa to source goods due to lower costs. This is a circuitous way of dealing with tariffs, yet manufacturers—including Chinese manufacturers—are finding it to be a compelling alternative.
Choosing the Right International Freight Forwarder
Because of the ongoing trade war between the United States and China, Chinese manufacturers are pursuing these alternative methods of shipping their goods to America. Some of them take advantage of international freight forwarders to do so. Essentially, a freight forwarding organization arranges shipments around the world. While some are only focused on domestic shipping, some of the largest organizations coordinate shipping across borders. Most notably, freight forwarders handle any relevant paperwork, make bookings, and arrange payments so that your goods will arrive at their destination.
Whether you are a Chinese manufacturer attempting to mitigate your costs during this trade war or are simply curious about international freight forwarding, there are several things to keep in mind when selecting an international freight forwarder. You should not make this decision lightly. By choosing a sloppy or inexperienced international freight forwarder, you are at risk of the forwarder making a mistake, which will ultimately lead to higher costs for you.
Because of this, you need to be cautious and deliberate. When analyzing international freight forwarders, first consider your specific needs. You may ship a particular set of goods that is unique compared to the vast majority of manufacturers in your market. Because of this, local freight forwarders simply may not have the experience in handling the shipment of your goods. As just one simple example, if you intend to ship oversized goods (like a subway car), you will likely want to work with an international freight forwarder that can offer specialized support.
Next, it helps to obtain some referrals. Speak with those in your industry (or even those outside of your industry) to see if there is a particular international freight forwarder that offers outstanding service. Completing online research, while a necessary part of the process, does not offer all of the information that you need. Often, international freight forwarders blend together. Because of this, getting an insider's look at how a particular international freight forwarder actually does business can help you avoid a potentially bad experience.
Finally, try to navigate the balance between service and price. How you address this question is based on your objectives and your financial circumstances. Some manufacturers may need to be more careful about price while others are willing to pay more in exchange for better service. Wherever you fall in this spectrum, make sure that you and your team are deliberate when making your decision.
Constant Evolution
Trade tensions between China and the United States have caused some major disruption in global markets. The talks are still in flux and it is unclear when the war will come to an end.
But having said that, economic actors, including Chinese manufacturers, aren't staying idle. They are taking steps to mitigate the effects of tariffs by moving some of their manufacturing operations abroad or purchasing goods made in Southeast Asia and shipping them around the world. Their behavior shows the power of incentives and the power of global trade—notwithstanding the imposition of some trade barriers.
International freight forwarding companies are also jumping in. If you require their services, however, just make sure that you are doing your due diligence and selecting the best company for you. Doing this will eliminate massive headaches in the future and will increase your bottom line.
---
More News