---
Honored by the Los Angeles Business Journal
Freight Right is among L.A.'s "Fastest-Growing Private Companies"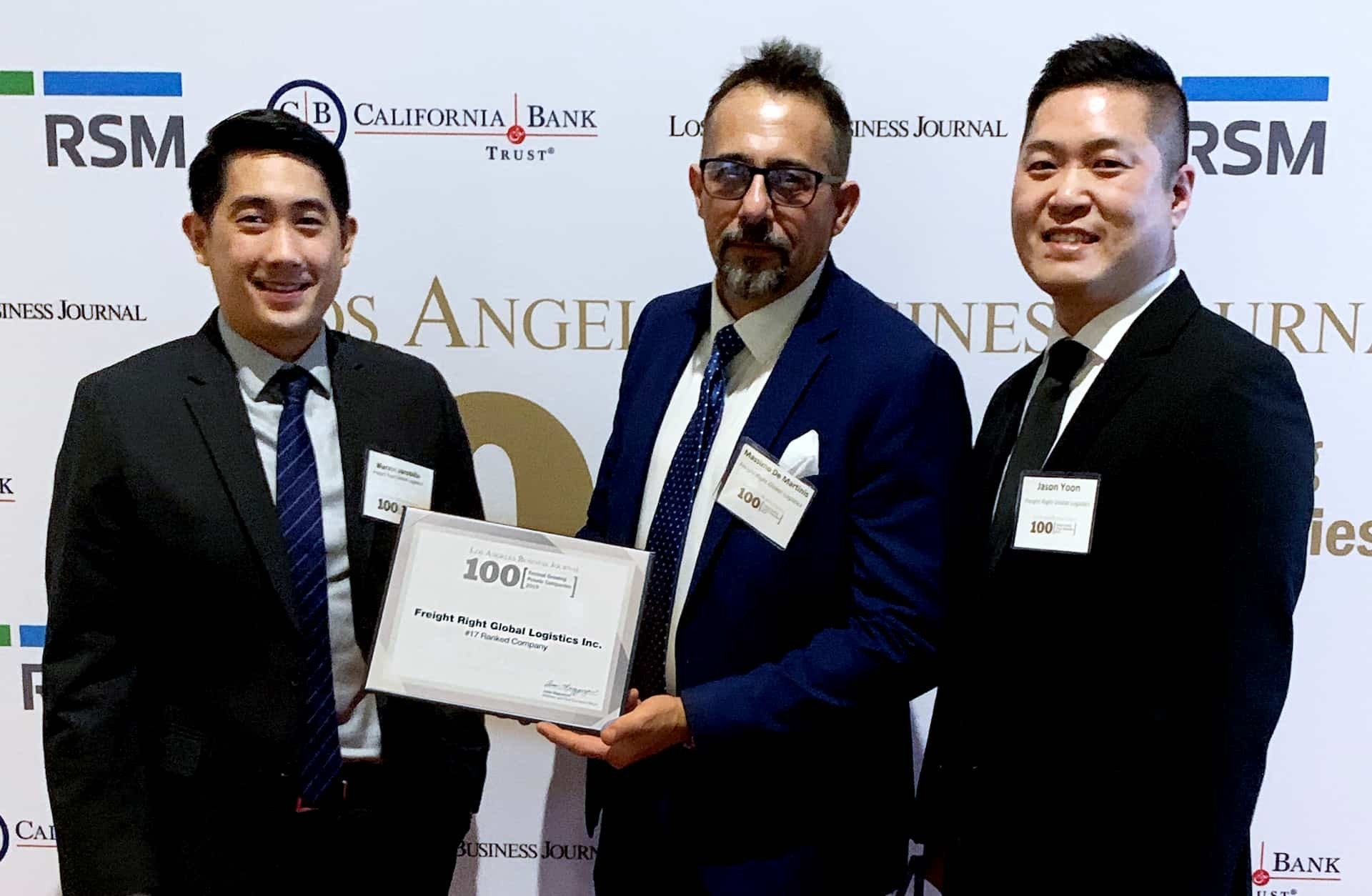 Freight Right was ranked as #17 fastest-growing private company by the Los Angeles Business Journal during a celebratory gala on Nov. 18. This was the 23rd annual event organized by the Business Journal to honor the "Top 100 Fastest-Growing Private Companies" in the area, their revenue growth, and other business-related milestones.
Most recently, Freight Right appeared in the L.A. Business Journal's "Most Influential Family-Owned Businesses" list, which highlighted the success that the company has acquired within its past 12 years of family-operation.
"New family-run organizations unceasingly enter the market, and legendary family brands continue to thrive," wrote Anna Magzanyan, the Publisher and CEO of the Los Angeles Business Journal. "Their prevalence speaks to the positive impact family leadership has on customers."
Freight Right's growth and operations have impressed publications like the San Fernando Valley Business Journal, where the company was ranked #8 "Fastest-Growing Business" in the Valley. Business Magazine Inc. has for three years in a row included Freight Right among its "Inc. 5000 Fastest-Growing Privately-Held Companies in the U.S." guide, raising the company's ranks from #1434 in 2017, to #968 in 2018, and #844 in 2019.
Being the fastest-growing company in La Crescenta, Calif., Freight Right racked up a growth rate of 511% in the last 5 years, becoming a leader in the industry and among some of the most prominent and reliable global logistics businesses in the market. With its expertise and professionality, Freight Right has become the best freight-forwarder in Los Angeles and the surrounding areas.
---
More News