---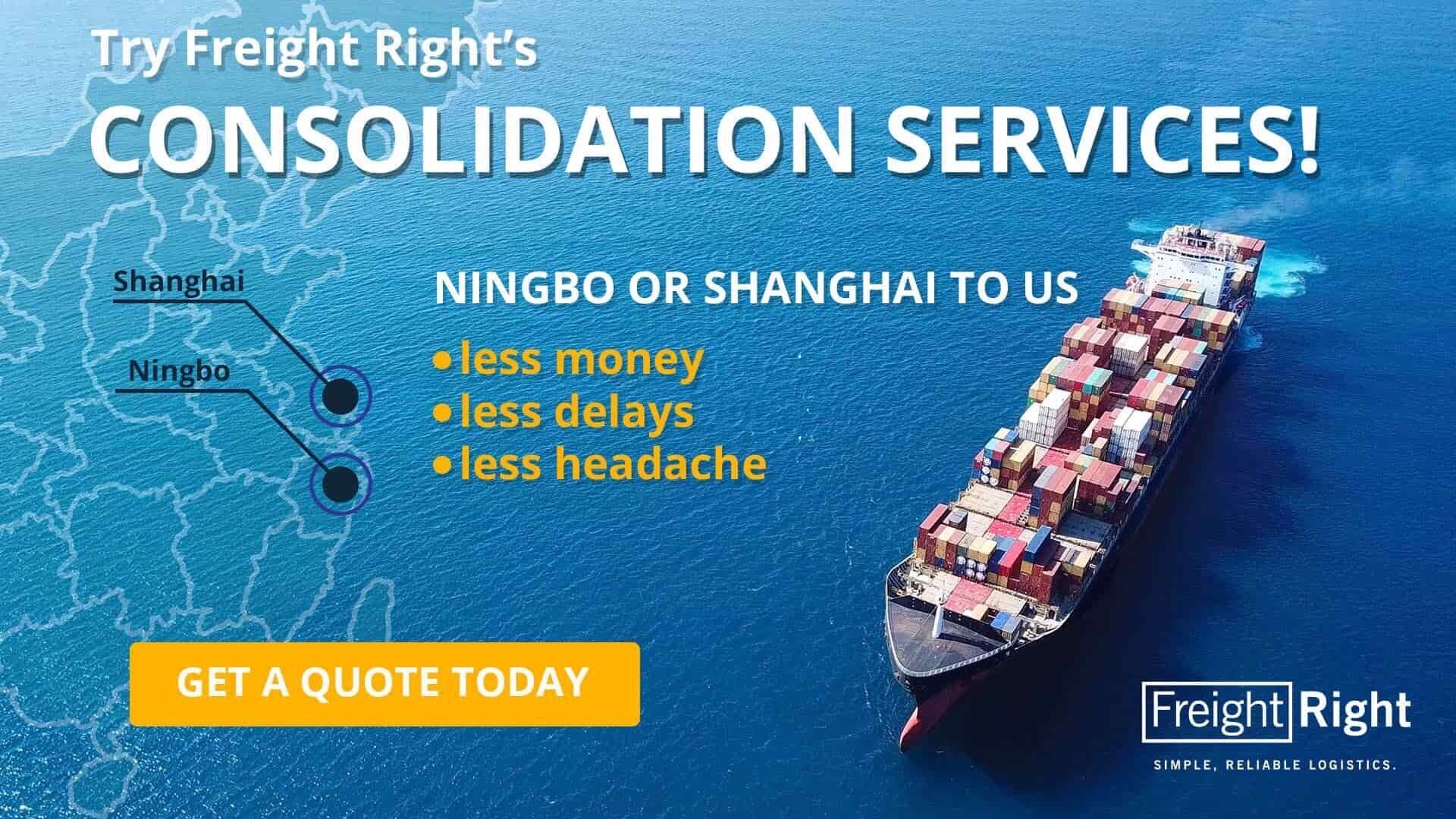 Shipping from Ningbo or Shanghai to the US? Looking for space for that urgent PO#? Have a large LCL shipment that no one else will take?
Freight Right is now offering direct consolidated ocean shipments to the Port of Long Beach and Los Angeles. With a consolidated LCL shipment from Freight Right, you can save time and money thanks to our proactive LCL consolidation approach.
With the current market conditions, standard LCL services are facing severe delays as these containers get dropped for higher priority movements or simply left in a queue for days.
We are doing LCL differently.
Most forwarders rely on large consolidators to build container loads which means they end up having no direct control on space in the container, what vessel it goes on, or the trucker who takes the freight to and from the port. This means that there are multiple layers or resellers involved in the service.
However, it doesn't have to be like that. Freight Right's door to door service is under full control of our team. This means that when we run out of space in one container we can add another. If one vessel has no space we can move it to a different vessel. We answer directly to our customers and depend on only a few trusted outside vendors. The result is faster, more reliable door to door service.
Our devoted ocean freight team manages each individual shipment and consolidation, selecting carriers that have been vetted to avoid long queues and delays. With this service, shippers can expect to save up to five days in transit times.
In addition, once in the US, our customers have access to service from one of our trusted trucking partners. As containers sit in rail yards for a chance at a spot on congested trains, our shipments are moving to destinations all over the country via our LTL consolidation options.
Let Freight Right streamline your shipment from the first mile to the final mile.
Get a quote today!
---
More News