---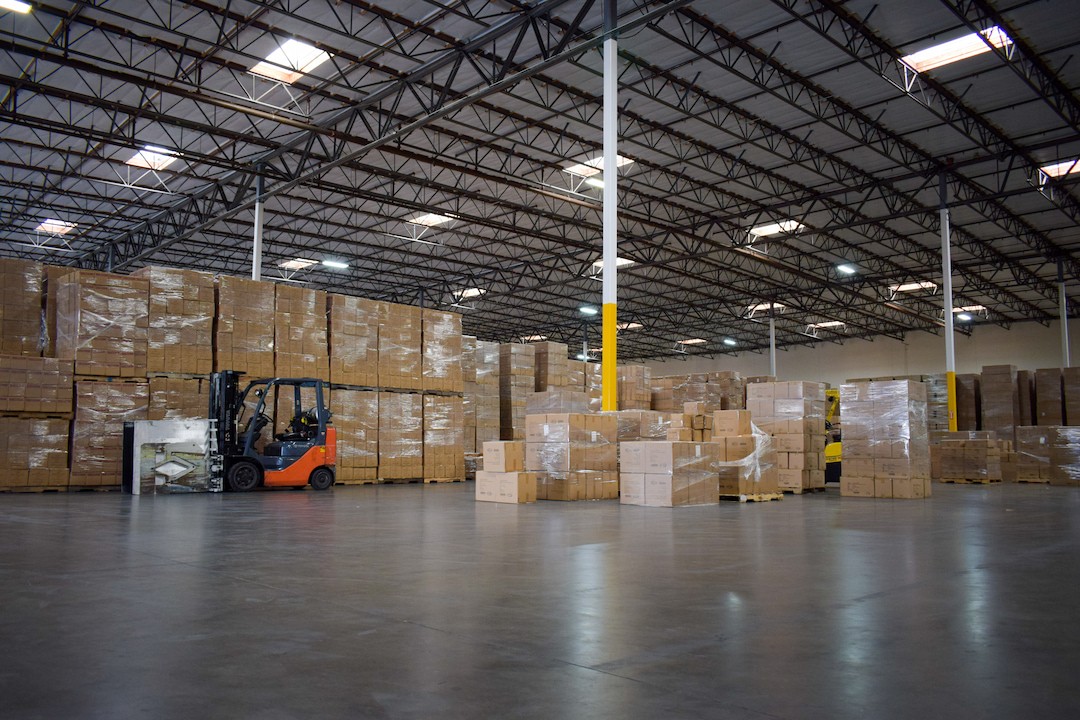 "It is going to get worse before it gets better," is a phrase we have been starting to hear around the logistics industry as rates continue to skyrocket, containers are nowhere to be found, and consumer spending keeps on rising. The question shippers are starting to ask is not when this will end but if it will end.
The month of March featured the strongest year over year gains ever recorded for almost all US ports. Spot rates from Asia to Europe were up almost 400% year over year and rates from Asia to the US were up almost 200% to the west coast and east coast. The Suez Canal was blocked for nearly a week, and fall out continues to bog down European ports. Containers stubbornly remain in all the wrong places, and with 97.3% of the global fleet of container ships at sea (or floating outside crowded ports) the industry is nearly, if not already, at capacity.
On top of that, for the US, Freight Waves reports that retail sales for the month of March spiked by 9.8%. This spending will result in retailers needing to restock inventories, further driving import demand in the coming months.
So that's the bad news, but there's got to be some good news, right?
Well, according to an article in the Wall Street Journal, the months long backup at the Ports of Los Angeles and Long Beach is beginning to ease. Gene Seroka, the Executive Director of the Port of Los Angeles, reported that there is only half the amount of ships at anchor as compared to the peak in February.
While volume levels have remained constant, speed and efficiency in the ports seems to have improved, although port authorities don't expect wait times in San Pedro Bay to normalize until June.
While this is some good news, it is not quite time for optimism. In February, many experts were anticipating that the market would level out around the summer, however due to the increase in demand compounded with issues like the Suez Canal incident, experts are pointing towards the end of 2021 or beginning of 2022.
With factors like the increase in air freight rates, continued container shortage, and now massive congestion at many Asian ports, it is very likely that the situation in international freight may get worse before it gets better.
Where does that leave the shipper?
Getting ahead and being flexible are shippers two biggest allies in this rapidly changing season of international shipping. No matter how good you or your freight forwarder are, the reality is that delays and increased costs are inevitable and it is better to plan for them than to think you can avoid them. However, even in the most challenging times, some shipping savvy can help. Here are top tips for how to survive (and maybe even thrive) in this crazy market.
Plan and book ahead of time.
As stated above, delays are inevitable. If you need goods delivered by a certain date, we would recommend at least 21 days of advance, otherwise they may not arrive on time. This is especially important if you are waiting on time sensitive items like seasonal products.
Diversify your supply chain.
Don't send all of your goods on one ship from China to LA. If that ship is stuck at the port for a long time, then all of your product is there as well. Instead, move half of your goods via air freight or to a different port. This can allow you more of a safety net if your goods do get stuck.
Be flexible.
Say your goods arrive at the port, but there are no available truckers (or chassis). What do you do? See if your forwarder can get space via rail and truck them from a less congested part of the country. Having an agile approach to your shipping plan can give you the ability to quickly pivot, saving you time and money.
Partner with an expert.
Yes, these are what everyone is calling "unprecedented times," but that is what logisticians have been dealing with their entire careers: how to solve impossible problems. So, find a trustworthy forwarder who can be your ally.
Freight Right's seasoned and expert team can help find solutions, even in the most trying times. Request a quote or talk to one of our experts, today!
---
More News