Search
Search
---
Category
---
Featured Topics
Fumigation Certificate and Heat Treatment Certification
GET A QUOTE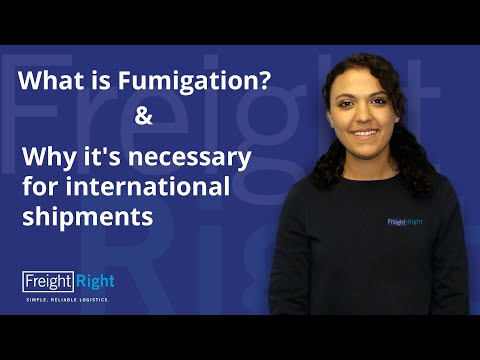 What is a Fumigation Certificate?
Also known as a pest-control certificate, a fumigation certificate is a document that confirms that any wooden packing materials used in a certified cargo shipment have been fumigated.
What is Fumigation?
Fumigation is a pesticide treatment that uses poisonous gases to kill pests that live inside of wood. It is required to protect the forests in destination countries from foreign insects that may reside inside shipping timber or wood.
When is Fumigation required?
Fumigation is mandatory for all wooden products when they are being transported internationally. This includes wooden pallets, furniture, and other wooden goods. However, it is not required for wood-derived products, like cardboard, particleboard, and other man-made wood derivatives. A fumigation certification must contain details such as treatment purposes, fumigants used, the amount of time they were used for, and a temperature range during the fumigation process.
To avoid the need for fumigation, some shippers are choosing to use plastic packing materials instead of wood.
What is Heat Treatment Certification?
Heat treatment is a process during which lumber is heated in a closed kiln or chamber until it reaches a core temperature of 56°C (133°F) for at least 30 minutes. This is done to kill pathogens such as insects, fungi, and other microorganisms. It is an alternative to fumigation.
Some countries require heat treatment certification to meet the import requirements of the European Union (EU). Heat treatment is used to obtain phytosanitary certificates from the USDA Animal Plant Health Inspection Service (APHIS) and the Canadian Food Inspection Agency (CFIA) for lumber exports to other countries.
When constructed, all wood pallets require heat or fumigation treatment. Whether heat-treated or fumigated, each pallet will be marked by the International Plant Protection Convention (IPPC), and a treatment certificate will be issued. The American Lumber Association handles the accreditation and marking process in the United States.
Need more support? If you did not find what you were looking for, contact us for further help!
CONTACT US